Mirus Admissions Companion
Co-designed with aged care providers. Capture, view and optimise your organisation's admission process.

The Aged Care admissions process is under sustained pressure from various conflicting stakeholders
Australian Aged Care Providers have to make a complex, business-critical decision every time a vacancy is created. These vacancies need to be filled in a timely manner as soon as a resident departs, an event that is often unpredictable.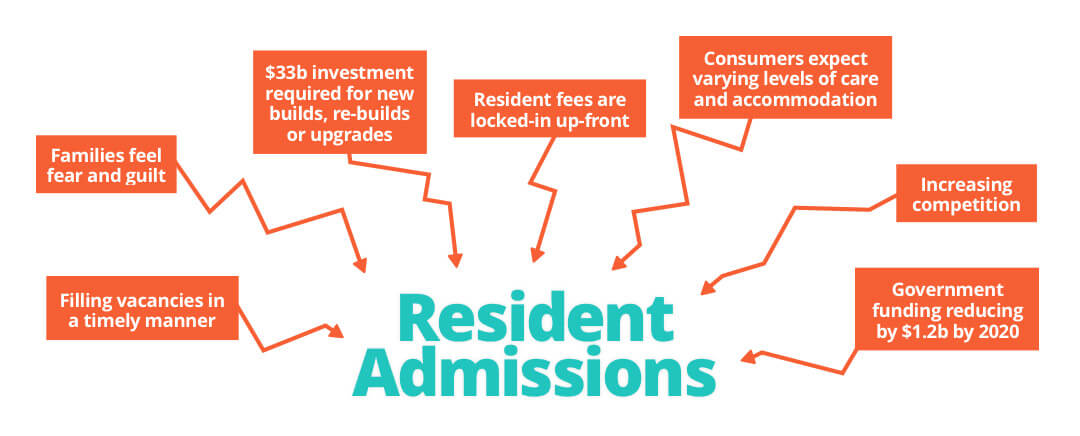 Helping Providers be financially sustainable by optimising admissions decisions

Enquiry
Central location for all prospect information
Real-time visibility across the organisation

Evaluation
Multiple data points create a more holistic profile of prospective residents e.g. financial, personal and social.

Shortlist
Centralised view of complete admissions pipeline
Filter and sort fields to order prospects by best fit

Quote and contract
Version control of key documents
Quotes and contracts automatically tailored to prospect profile including RAD/DAP calculations and MPIR
of a Provider's revenue is driven by their admissions decision

"Mirus Admissions Companion handles all aged care types including residential care, home care and independent living units"
About Mirus Admissions Companion
Engaging with Mirus means partnering up with the Australian Aged Care experts, providing your organisation with essential information about subsidy funding, admissions and workforce management + wellness monitoring.
Admissions Companion optimises the admissions process to bring the best fit resident into the facility. The process is powered by the Salesforce platform, a world leader in CRM solutions, and supported by training and support delivered by the Mirus team.
We continue to utilise our proprietary Mirus Methodology including expert advice, training, support and technology to assist your teams in managing an Aged Care Provider's workforce.
To learn more about our Admissions Companion, please fill in the form below and we will get in touch.
Looking to better manage rosters and optimise workforce management? Mirus Works is for you!
Tell me more