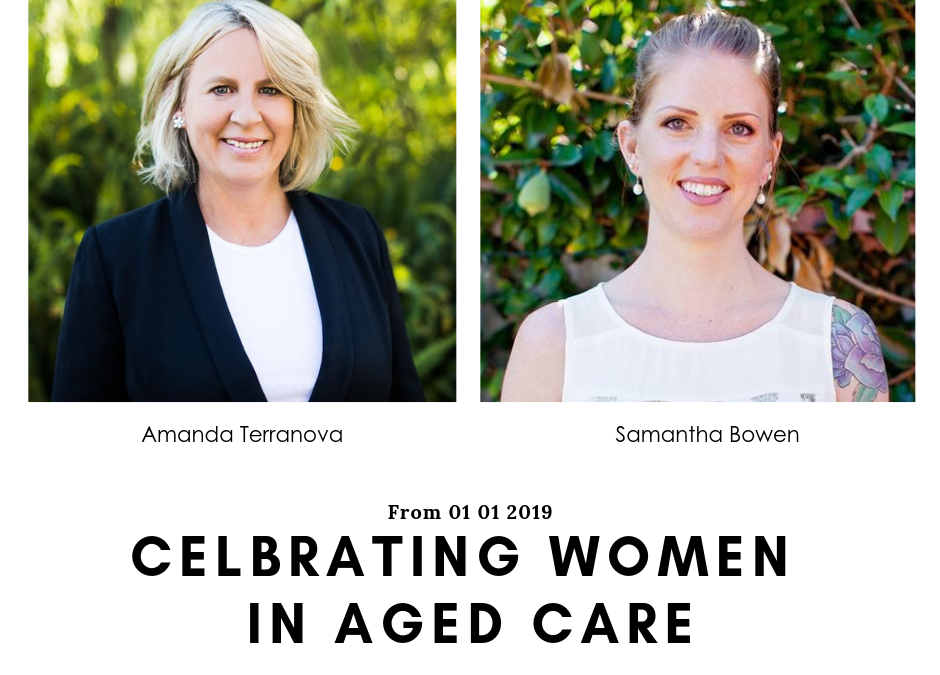 When was the last time you were celebrated?
Dr Kirstin Ferguson inspired Samantha Bowen and Amanda Terranova to launch #celebratingwomeninagedcare on January 1st, 2019. At the start of 2017, Dr Kirstin Ferguson wrote an opinion piece for media publisher Women's Agenda suggesting we needed to see less denigration, and more celebration, of women online. The article led Kirstin to create the #CelebratingWomen campaign where she committed to sharing the profiles of two women, from anywhere in the world and from all walks of life, every single day in 2017. By the end of 2017 Kirstin had celebrated 757 women from 37 countries around the world.
Samantha Bowen (#364) and Amanda Terranova (#563) were celebrated during Dr Ferguson's campaign. A friend and colleague, Shannon Sanderson introduced Samantha and Amanda to each other via Twitter over 5 years ago based on their shared interests in aged care. They have become great friends online and offline. And both women work in aged care, Samantha is the founder of Acorn Network and Amanda is Director of Marketing & Brand at Mirus Australia. Both are equally passionate about the sectors' future and are continually inspired by the women around them.
Considering over 80% of the workforce in aged care in Australia alone are women and inspired by Dr. Kirstin's campaign they reached out to her directly. They asked if they could 'borrow' part of her hashtag. They were not surprised when she said, "Go for it! Sounds like a wonderful idea and you will definitely be throwing down the net." Dr Fergusons has been quoted as saying "Forget the ladder, throw down the whole bloody net to support the women in our lives."
Samantha says, "We are only a few days in and we have already profiled women from South Africa, New Zealand and Australia in aged care! How epic is that? It's going to be an awesome year of building our tribe!""
Samantha and Amanda have committed to sharing the inspiring profiles of women from anywhere in the world, who work in aged care in 2019.
"We are also committed to our #celebratingwomeninagedcare values, which underpin everything we will do now and in the future with this campaign," says Amanda. "Including women who step up and around everyday challenges, who go above and beyond, women who are tenacious, loving and courageous and individuals who identify or express themselves as women."
For more information, to submit your profile or nominate a woman to celebrate in aged care: https://www.celebratingwomeninagedcare.com/
The campaign on Twitter: http://www.twitter.com/celebratingwom2
The campaign on LinkedIn: https://www.linkedin.com/company/celebratingwomeninagedcare/
The campaign on Facebook: http://www.facebook.com/celebratingwomeninagedcare
The campaign on Instagram: http://www.instagram.com/celebratingwomeninagedcare