Prepare your business for aged care reform
Get the support you need to implement aged care reform successfully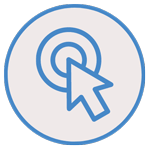 A program to help you plan for the future and implement the changes required
Guided by the recommendations of the Royal Commission into Aged Care, the Department of Health and Aged Care is embarking on an unprecedented period of reform.  This comes at a time when the aged care sector is already managing workforce challenges, COVID-19 and AN-ACC funding reform.
How do you know what information is going to impact you the most?
How do you make the right investment at the right time?
What are other providers doing?
The Aged Care Reform Transition Service is an advisory service that can help you manage the large number of reform items that need to be planned for so that you have the insight you need, when you need it. This service works with a large cohort of aged care providers to share information and use the "wisdom of the crowd" to make planning for changes easier for all. The Transition Service helps aged care providers transition to a new regulatory environment by providing advice and assistance to ensure that their business is ready for the changes.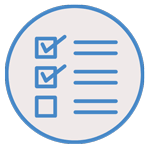 How the program works
We use a combination of planning meetings, workshops, diagnostics and briefings to help you make informed decisions, plan and harness opportunities with a co-ordinated, tailored approach. Our Aged Care Reform Transition Service aims to give you the knowledge you need to address:
Implementation of AN-ACC funding processes
Mandatory Care Minutes and Quarterly Financial Reporting
Expansion of the Quality Indicator Program
Accommodation and capital review
New Quality Standards
Strengthened Provider Governance changes
New Aged Care Act
Whether you're new to aged care or a long-time provider, we can provide you with tailored solutions set up to meet your needs.