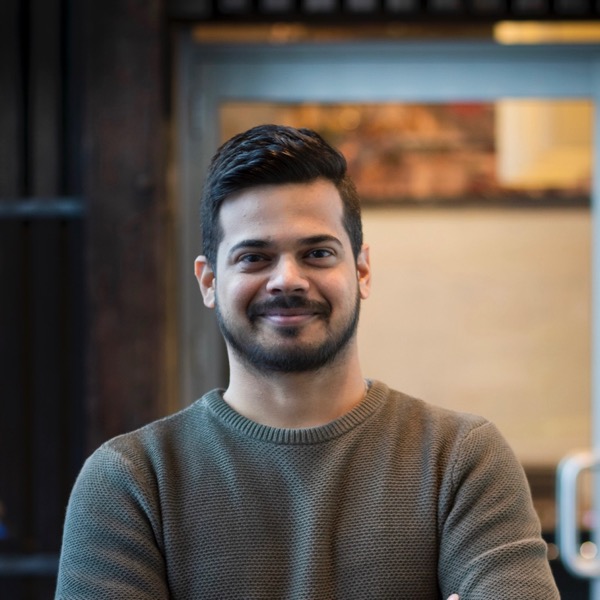 Data runs through our DNA at Mirus Australia and therefore data security and compliance is a top priority for the whole team. With the recent priorities on data migration management, the spotlight has been firmly on Sandeep VM, our IT team lead on data compliance. Sandeep joined Mirus Australia six months ago and quickly became an important member of the team. His story is an example of the Australian culture of migration and our very own Mirus culture of resourcefulness and resilience.
Sandeep's story is about doing everything different from what he was told he should do and following his own dreams meaning that he lives his motto "They laugh at me because I'm different; I laugh at them because they're all the same".
Sandeep and his wife Anu decided to migrate to Australia in search of a better quality of life, for them and for their two baby daughters. They did it all by themselves, from applying independently for their permanent residency to moving to Australia with a goal of making a life here.
Sandeep arrived in Australia in March this year, after resigning from his long term job and career of 10 years in India. Within a month of arriving in Sydney, he had secured a job at Mirus Australia and proved to be the best fit for his role!
Sandeep missed his family terribly while his wife organised the relocation for herself and their daughters and he patiently waited for them in Australia. He pinned the Mirus office on online maps and started looking for apartments to rent in an spiral from our office in Sydney.
Fate again helped out by arranging childcare just at the next corner from the apartment he found with vacancies for his two girls! To complete his integration with the Australian culture, he joined a local Cricket Club and this time has become his weekly joy!
With the same determination, he undertakes each of the Mirus' projects and what he likes best in our company is the flexibility and "free-rein" management style. He is given control over his projects and his time and even when intense work is needed, after hours, he is able to still manage a good balance with his life to help us all in #makingagedcarebetter.