May 9th is Mother's Day.
To celebrate this day, we are featuring the Wonder Women in our lives: mother, grandmother, wife, mother-to-be, and other maternal figures.
Natanya Full, Head of Admissions at Mirus Australia talks about the Wonder Woman in her life, her inspiring, entrepreneurial grandmother.
Natanya's mother was one of five children growing up in Thailand. Her grandfather faced a hostage situation in the bank where he worked.
After said incident, he suffered debilitating depression and could no longer work.
As a result, Natanya's grandmother, who had not finished high school, set up a shoe store to support the family. She had never run a business before, and she did not know much about shoes either.
Against all odds, she did everything she could to earn a living and provide for her five children and husband. With the shoe business, she supported all five children through high school and university. Each of her children then set up their own businesses and supported their children through high school and university.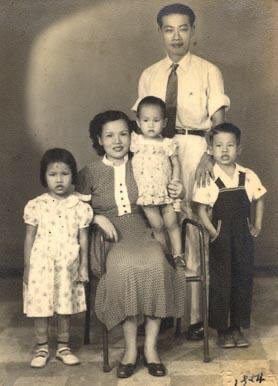 Natanya's grandmother effort helped her children understand the importance of education, financial independence and women empowerment as four of them are women and mothers.
"All her children are so proud and thankful for the opportunities that their mother provided them. And, as one of her twelve grandchildren, I am also incredibly grateful for her courage and perseverance", Natanya proudly remarked.
Join us in this wholesome celebration and share stories of your mother, grandmother, wife, mother-to-be, other maternal figures in your life!
For more ideas on how to connect, please download your free copy of The Really Big List from the team at Mirus Australia.