Plan, cost and report the delivery of AN-ACC care minutes in aged care
The Mirus Works care minute planning module helps you accurately forecast, plan and report your AN-ACC care minutes performance using planned and costed rosters.
The data and decision support tools you need to deliver and report on your AN-ACC care minutes
As Providers engage with the new AN-ACC funding mechanism and observe the changing case mix classes across their services, the associated daily revenue and direct care requirements will always be changing.
Providers will need to plan out future business scenarios against the changing landscape of their resident's AN-ACC classes at each of their services. The outcome of accurately forecasting AN-ACC classes will enable Providers to understand future business scenarios and stay in control of staffing and resources.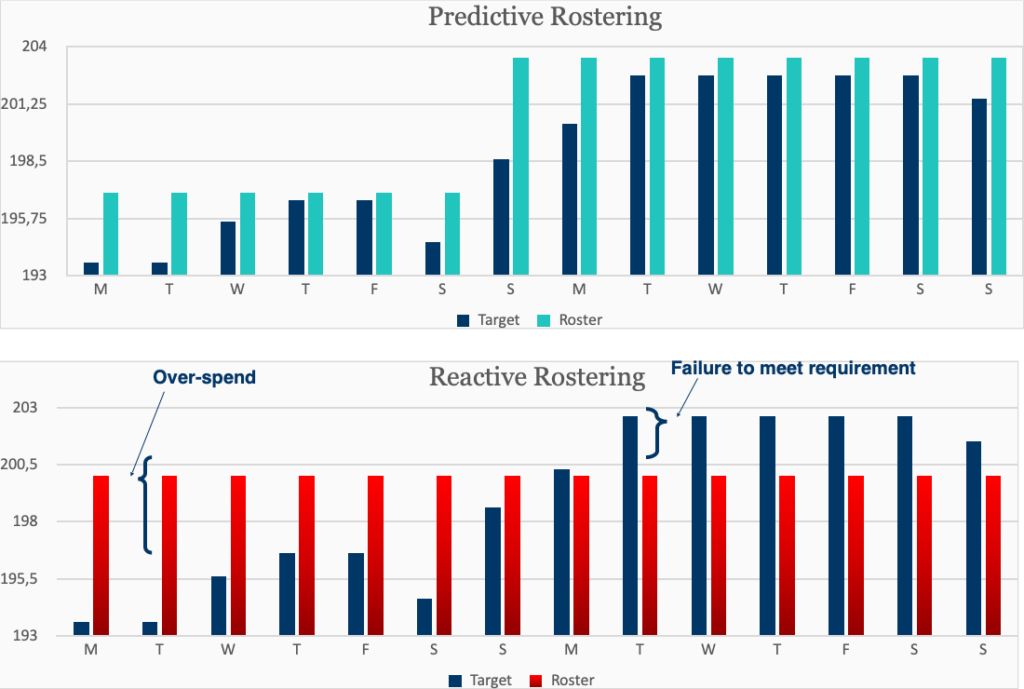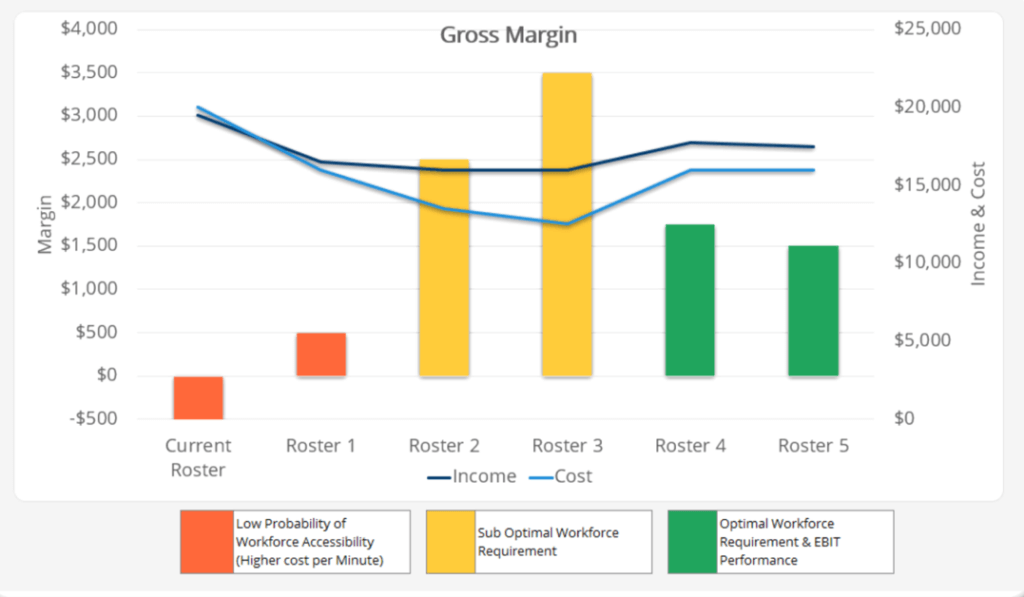 Under AN-ACC, each aged care facility will have a set care minute target based on the case mix of its residents. Compliance to this target is required to be reported on quarterly through the new Quality Financial Reporting (QFR), which commenced July 2022.
The Mirus Works care minutes planning module assists in the planning of rosters against minimum minutes requirements, and leveraging our Award engine, we can also model the cost of future rosters. The daily or fortnightly actuals reported by Mirus Works provide the requisite information for the Quarterly Financial Reporting.
A daily view of Medicare case mix funding by facility
Demand templates built on resident level minimum care minutes
Base rosters built on the demand templates
Costed roster functionality so you can scenario plan with costing
Compliance reporting in real-time or post event
Award Interpreted timesheets
Standardised reporting content to assist with Quarterly Financial Reporting
User support, and more…
This module integrates with the AN-ACC revenue tool, Mirus Metrics and is compatible with existing roster platforms so you can see the complete picture, fully and quickly.
How it works
This solution brings together the best of two of our software platforms.
Mirus Metrics
Designed to help Providers to manage aged care funding. Amongst other functionality, Mirus Metrics retrieves AN-ACC classification data and associated case mix funding details, allowing Providers to assign a forecasted AN-ACC assessment to their pre-admission and insitu residents. It then reports the accompanying care minutes requirements.
Mirus Works!
Is a rostering platform designed specifically for aged care. This software provides a modern digital platform to manage the complexities of aged care resourcing with a real-time award interpreter at the heart of the solution to better decision-making capabilities.
Both solutions are available as enterprise installations for you to manage your aged care funding and workforce business functions.
Latest AN-ACC and Workforce Management News and Insights