International Women's Day (March 8) is a global day celebrating the social, economic, cultural, and political achievements of women. This day also marks a call to action for accelerating women's equality.  IWD has occurred for well over a century, with the first IWD gathering in 1911 supported by over a million people. Today, IWD belongs to all groups collectively everywhere. 
#IWD2021 #ChooseToChallenge  In support of International Women's Day 2021, the team at Mirus Australia, as we have done in past years, had a conversation on the couch to raise awareness of gender equality.
Host Chloe Golding facilitated this important conversation with Mirus Australia team members and panelists Sophia Ha, Rolly Gregorio and Tom Murphy, Head of Workforce at Mirus. Special guests on the sofa included Business Intern, Hannah  Rosmarin and Chief Executive Officer, Andrew Farmer. 
Chloe started the session with a riddle!
A father is about to bring his son to a job interview, applying for a position at a large stockbroker's company in the city. Just as arrive at the company parking lot, the son's phone rings. He looks at his father who says .. "Go ahead, answer it!". The caller is the trading company's CEO who says . . ." Good luck Son, you've got this!"
The son ends the call and once again looks at his father who is still next to him in the car. How is this possible?
Of course, the answer is the CEO of the trading company is his mum.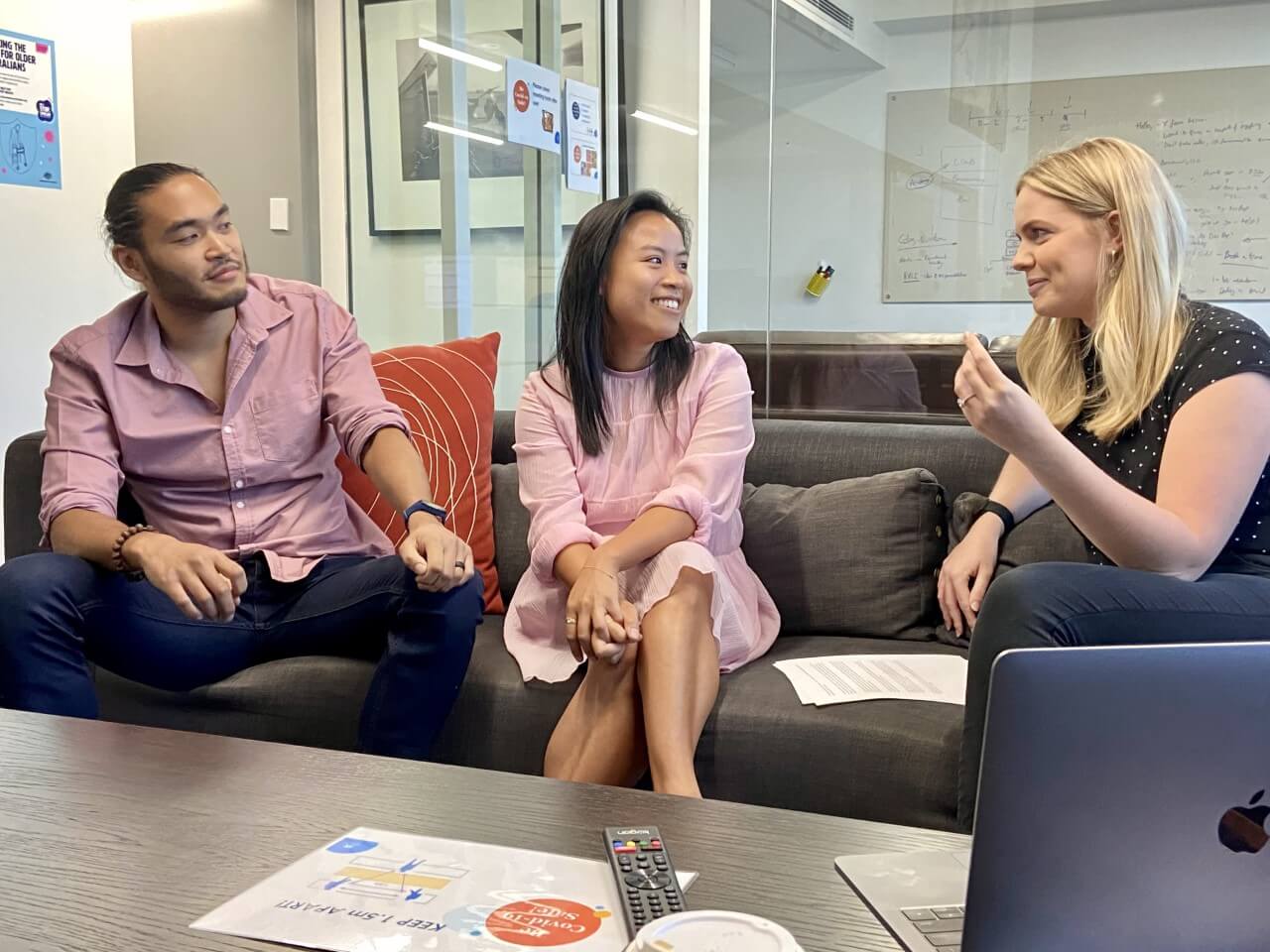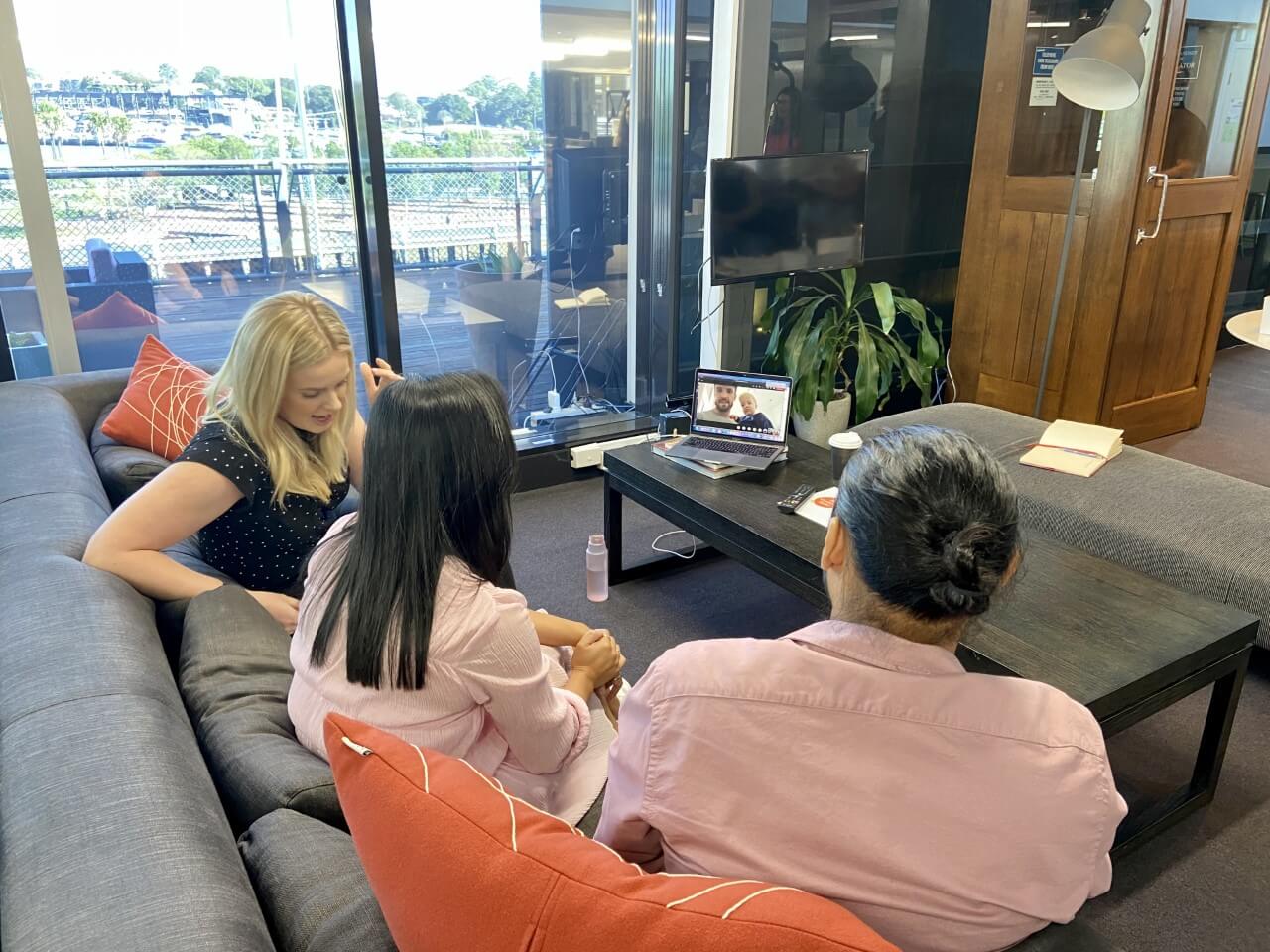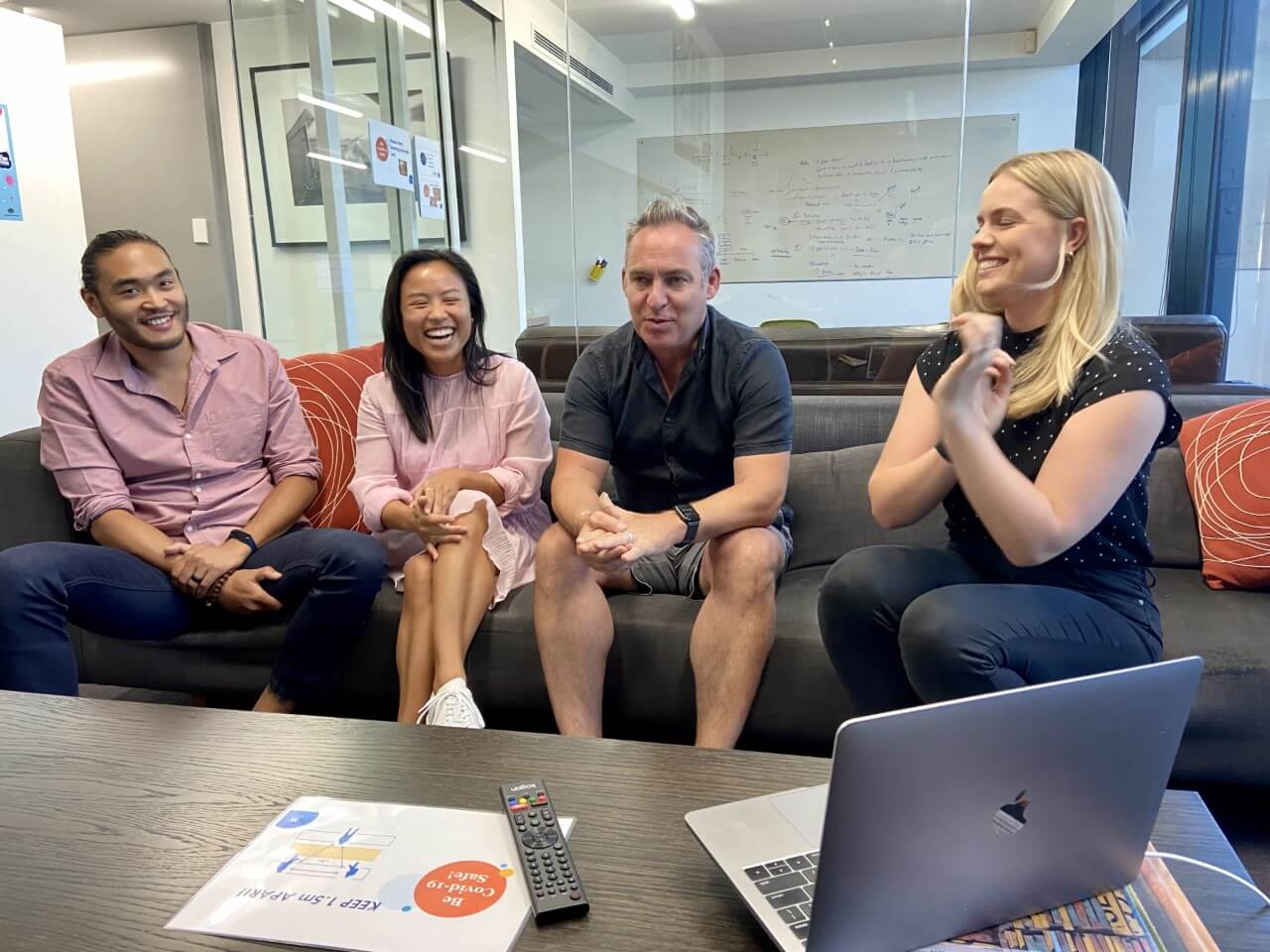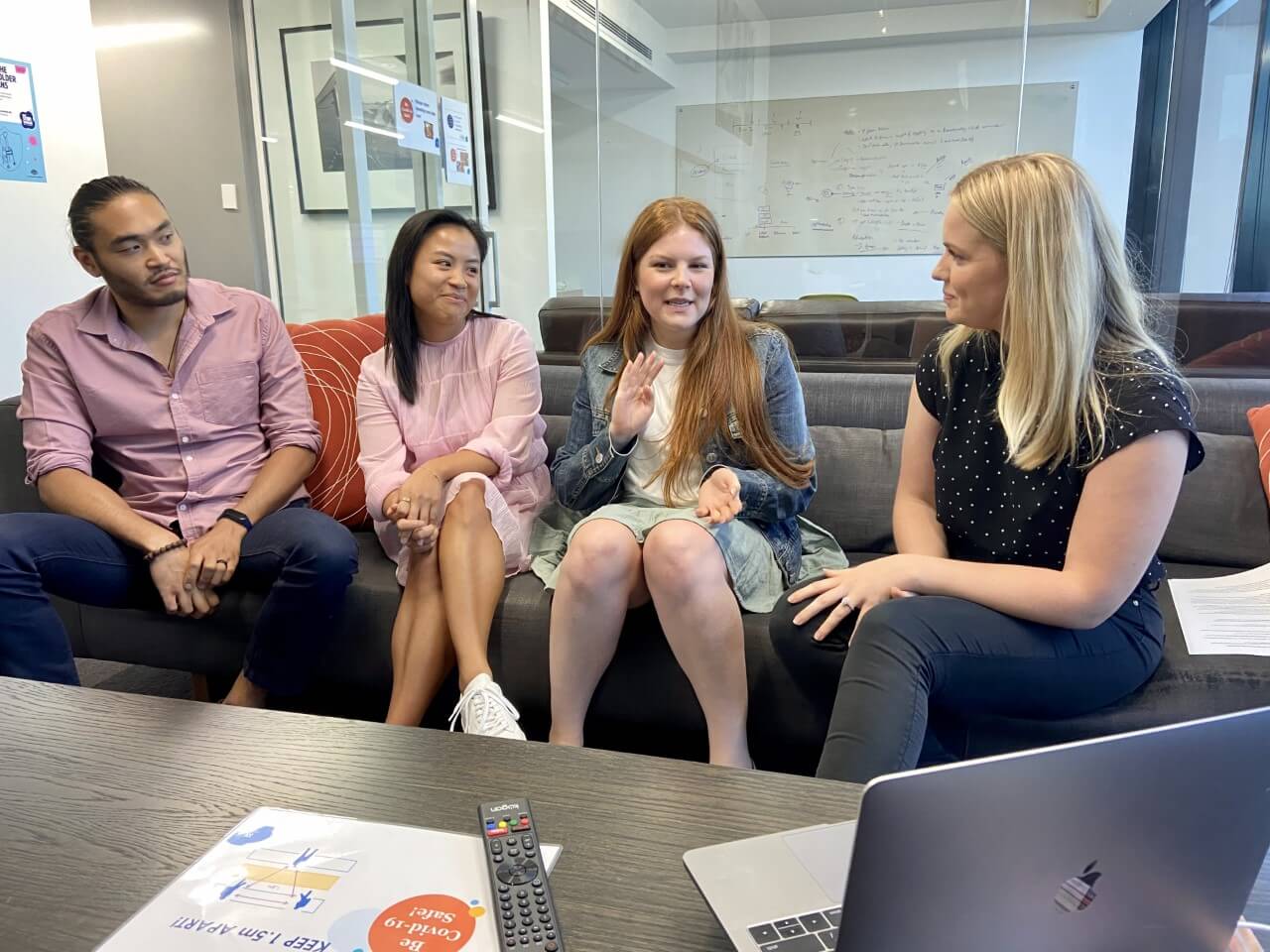 Chloe asked us all to broaden our minds and acknowledge that we all have room to improve and encouraged us to choose to challenge! She then asked our guests to explain what the hashtag #Choosetochallenge means to each of them personally.
"I believe that life begins at the end of your comfort zone. We know that challenging the status quo can be uncomfortable but lets get comfortable with the discomfort!" says Sophia.
Chloe reminded us that Rolly has just had a big life adjustment with the birth of hist first daughter Zoey who has inspired him to challenge the status quo for a better world.
Rolly "I have been inspired by Jason Thomas Mraz who  is an American guitarist, singer and songwriter. He is also a social activist whose philanthropic efforts span wide-ranging issues, including the environment, human rights and LGBT equality and he takes a strong personal position."
Chloe asked Tom Murphy, Head of Workforce, husband and father to his Son what #choosetochallenge will mean for him.
"My wife and I challenge ourselves regularly to have the tough conversations. In fact we agree that sometimes we have to accept that we may never get it perfect and we love the quote from Carol Dwek "Becoming is better than being."
Our CEO, Andrew Farmer who is also the coach of his daughter's soccer team shared:
"I coach the girls' team for a parallel sport and I'm proud to say that they were 'Under 21's Women Champions' last year. We were on the training field only last night and there were a couple of boys teams present as well. One of the coaches from the boys reps team came over and said to me, " How long are you going to be on the field?" and I replied saying, "At least another half an hour." To that he replied, "But we are starting now."

When I replied asking, "Alright, did you book the slot?" I just felt like the message was 'I've got a boys rep team and you have got a girls' team, so take them home and I need to field.' He didn't say that but that was the message. And I quickly replied, "No. We need the space, and we need to train."

After the championship last year, I think the girls gained so much confidence. All 15 girls on the team are 18 years old and enjoy each other's company, they are great friends and great women who are very opinionated and very powerful. They are pursuing diverse pathways at University like fine arts, veterinary, science etc. I got cornered by one of the girls who was trying to pick my brain about environmental science, and I was just couldn't keep up with her ideas and where she was thinking and what she was thinking about. She hadn't even started Uni yet!

I just reflected on this beautiful group of really powerful females where I am really honoured to have a role in nurturing them even if even if it is for just a sport."
The panelists and team at Mirus had fantastic advice to share including:
From Petra – Recognise your own privilege and the intersectionality of  of social categorisations such as race, class, and gender as they apply to a given individual or group.
From Garry – Enabling women to follow their own path – as an example he has a daughter who is fierce on the soccer field and a daughter that loves a tu-tu Unicorn costume!
From Sophia – Don't be afraid to walk alone as people will join you!
From Tom – Find a strong female lead you admire and respect and be courageous!
And Chloe closed with this beautiful quote from Rupi Kaur:
"i stand
on the sacrifices
of a million women before me
thinking
what can i do
to make this mountain taller
so the women after me
can see farther
– legacy"
A challenged world is an alert world. How will you choose to challenge? Individually, we're all responsible for our own thoughts and actions – all day, every day.  We can all choose to challenge and call out gender bias and inequality. Let us celebrate women's achievements. Collectively, we can all help create an inclusive world.