Tali Short, an associate professor of Cognitive Neuroscience at University College London says "when we expect something good, our brain initiates a "go" signal. This signal is triggered by dopaminergic neurons deep in the mid-brain that move up through the brain to the motor cortex, which controls action." In other words, to be rewarded in our lives, whether with a slice of cheesecake, a hug from a loved one or a promotion at work, we need to take action.
At Mirus Australia, we recently recognised members of our team that take action every day to support our vision of #Makingagedcarebetter and the whole team were excited to recognise each of their individual achievements.
Please meet Mirus Australia's Rising Star Grant Lewis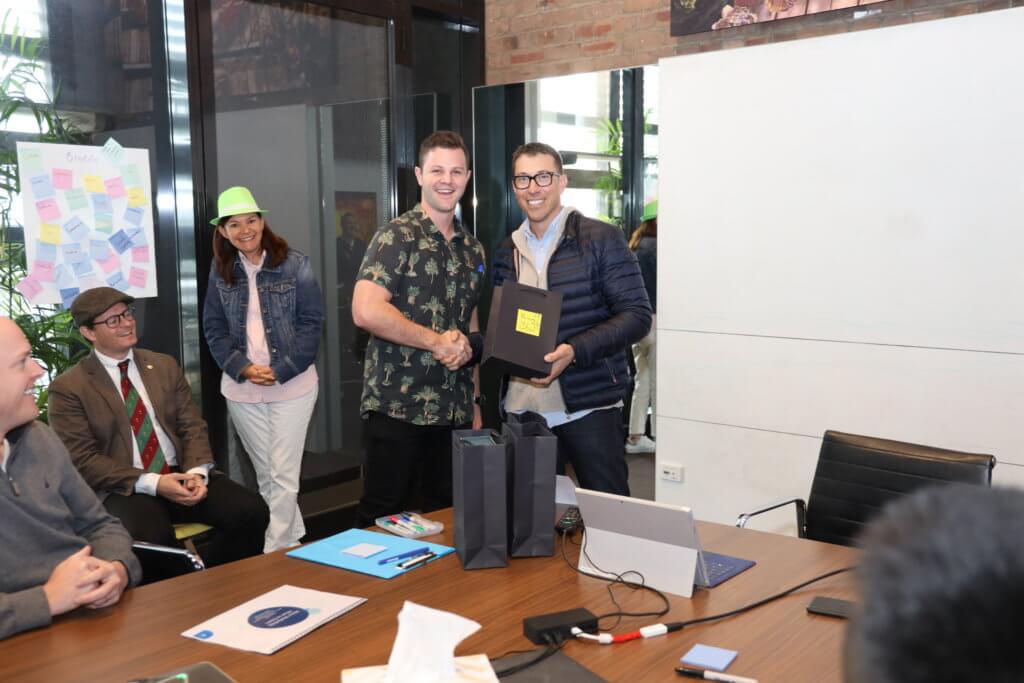 Grant Lewis receiving the Rising Star award 2019 from Rob Covino, Co-Founder, Mirus Australia.
The Rising Star is an individual who has demonstrated a growth mindset through leaning and taking on new challenges. On receiving this award, Grant says, "Starting at Mirus was the best career move I could have hoped for! The level of dedication shown by all to improve aged care through innovation and customer service is truly inspiring. I'm honoured to receive the Rising Star award as I'm surrounded by such high achievers at Mirus every day."
Please meet Mirus Australia's Super Star Sandeep VM
Sandeep VM, receiving the Super Star award 2019 from Rob Covino, Co-Founder, Mirus Australia.
The Super Star is an individual who consistently rises above the challenge of their role and delivers exceptional service (internally or externally) with energy and enthusiasm. On receiving this award, Sandeep says,  "First year of migration to Australia was tough personally and professionally with a lot of challenges. Thanks to everyone who supported me through thick and thin. To get recognised for all the hard work definitely means a lot and also gives the motivation to do it again this year."
Please meet Mirus Australia People's Choice Shery Shafei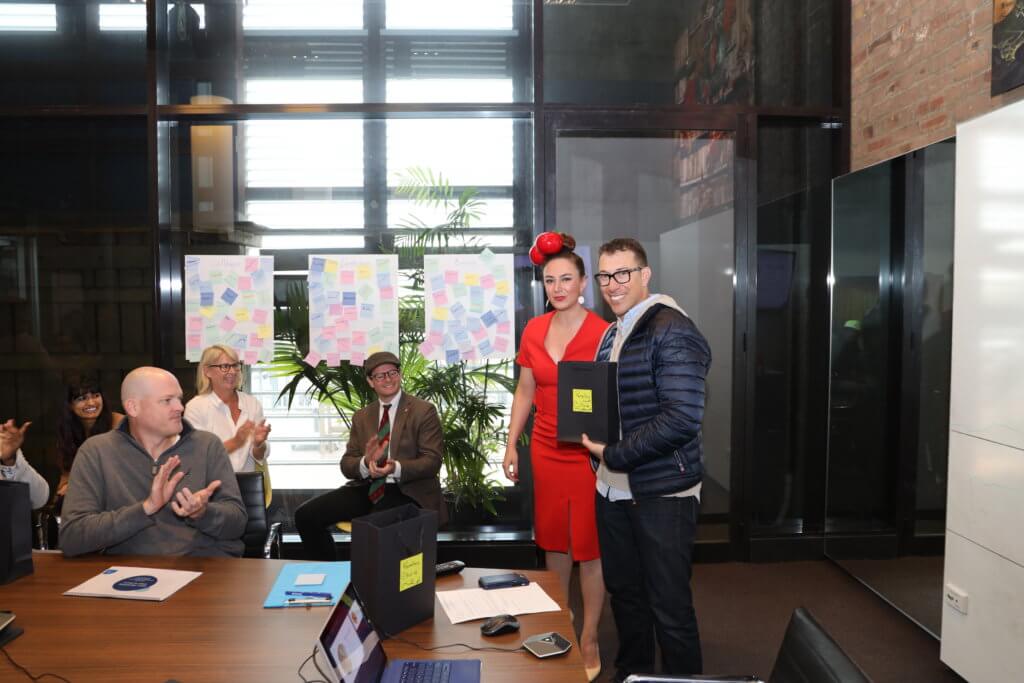 Shery Shafei, receiving the People's choice award from Rob Covino, Co-Founder, Mirus Australia.
The People Choice award goes to someone who emulates the Mirus Australia Culture. This person is always willing to go above and beyond and most importantly someone who is a team player, always willing to help others. On receiving this award Shery says, "I believe in team work. Whether working with my colleagues or our clients, I know we can reach our goals faster, easier and with lots more fun when we help each other. This is really important to me, both personally and professionally."
Finally, the Mirus Australia, Founders Choice award went to Tom Murphy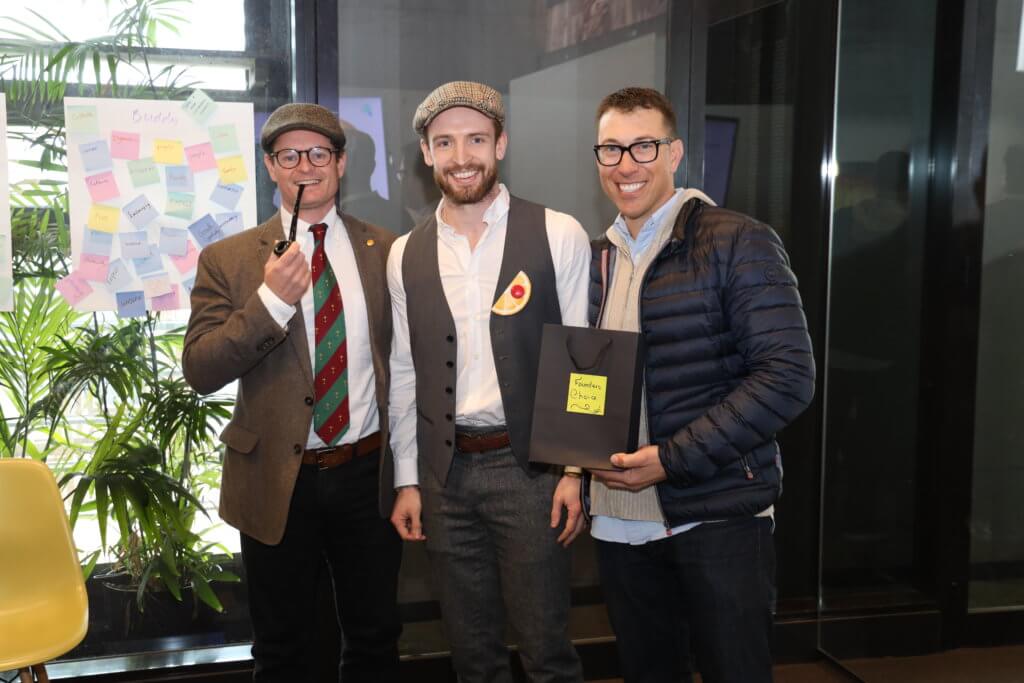 Tom Murphy (pictured centre) flanked by James (L) and Rob (R), Co-Founders of Mirus Australia.
Chosen by co-founders Rob Covino and James Price, this award is a celebration of a team member who tirelessly supports the business goals and organisational values and in a manner that always considers the needs of our clients and staff. "It felt great to recognise Tom's achievements with the Founder's award, having watched Tom develop in his role has been rewarding for the whole team," says co-founder James Price. "Tom continues to have a thirst for knowledge, continually looking to develop his skills and mentor the rest of the team. Tom was the natural choice for this year's award and we look forward to him taking on broader leadership roles in Mirus as we continue to invest in our people and grow our business."
Read more about Mirus Australia and our story here. Please get in touch with us here.