Do you have any traditions this time of year? Either with family, friends, work colleagues, or the residents and clients at your organisation? Welcome to Mirus Mistletoe Magic #mirusmistletoemagic where our team is sharing their own traditions…
Join Mirus Australia's Head of People and Culture Mandy Lipschitz as she shares her family's Hanukkah traditions!
The word Hanukkah comes from the Hebrew word Hinuch or "to teach". It is a festival that commemorates the triumph of a band of rebel Jews, known as the Maccabees, in reclaiming their temple from the Greek-Syrians in the second century BCE.   The Jewish temple had a light fuelled by oil; the rebels had enough oil for 1 night, but as the fable goes, the light lasted for 8 days which is deemed to be a miracle.  
To celebrate Hanukkah, Mandy will light a Menorah, which is a candelabra with nine (9) candles. There is always one (1) candle that is larger than the other, which is intended to light the others, this is called the Shamash.
Mandy and her family will also celebrate Hanukkah with food. All traditional Hanukkah food eaten during the festivities are fried to symbolise the oil in the miracle light.   
The food usually consists of jelly doughnuts and latkes (deep fried potato fritters with cinnamon and sugar).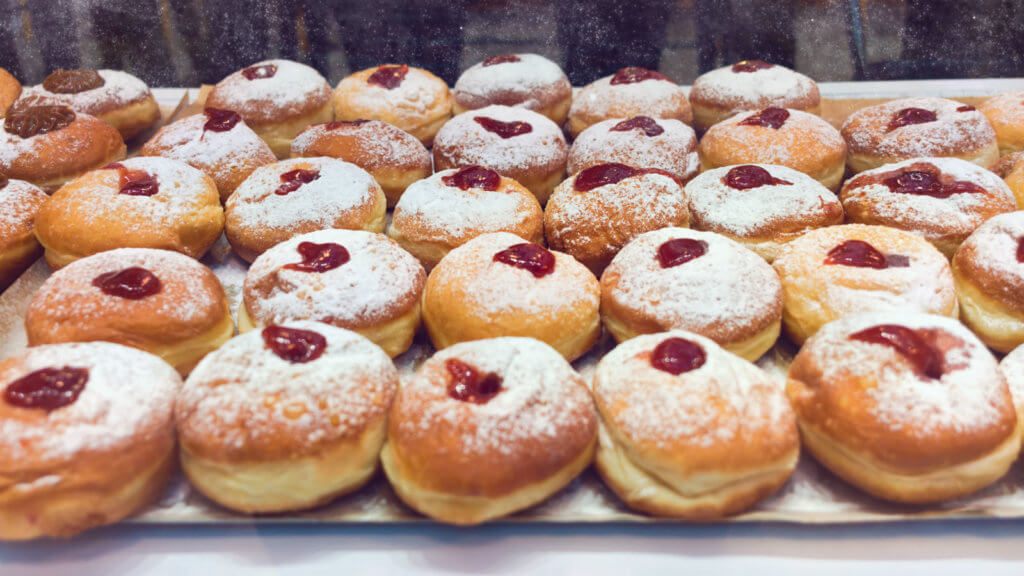 Fun fact: Over 17.5 million jelly donuts are consumed in Israel through Hanukkah.
Below are the two (2) Menorahs that Mandy uses at home and the blue menorah is made by a famous artist in Israel and the soccer menorah is her son's favourite.
Stay tuned for more festive and fun filled traditions that will be shared as we celebrate the holidays, or as we call it #MirusMistletoeMagic