International Day of Happiness, also commonly referred to as Happiness Day, is celebrated each year on the 20th of March.
This day was first introduced by the United Nations in June of 2012, and was first properly celebrated in March of 2013. It has now been celebrated every year on an international scale. 
Happiness day serves as a way for people, communities and families worldwide to recognise the happiness that is currently in their lives. It is also a day to reflect on the importance of happiness and how happiness can positively affect your home life, work life and overall mental health and well-being.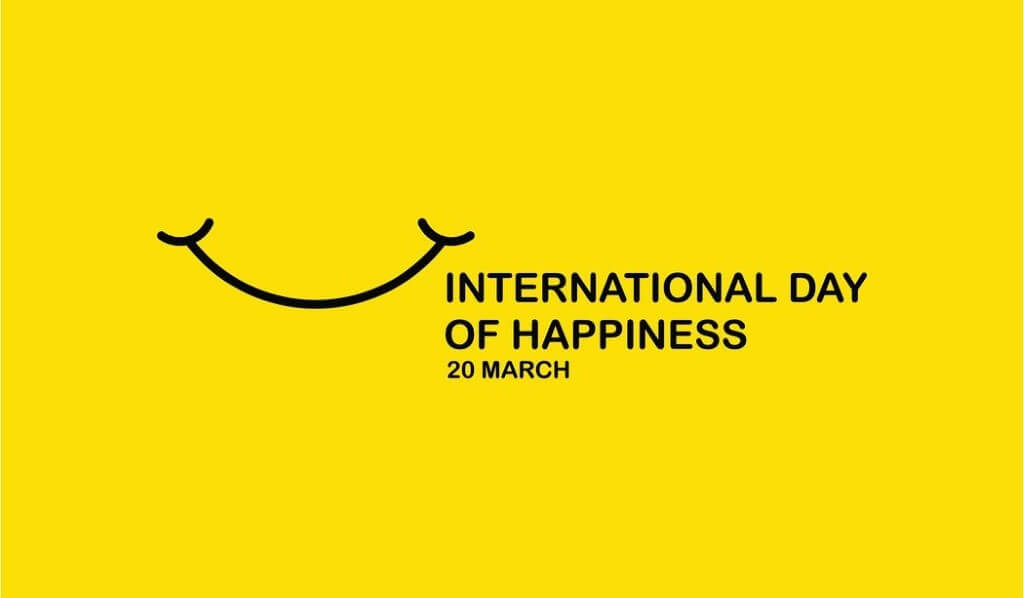 In support of the International Day of Happiness, in 2015 the UN launched the program '17 Sustainable Development Goals'. This program aimed to promote the spread of happiness in honour of Happiness Day. Happiness was achieved through this program as it sought to end poverty, reduce inequality and protect the planet, which were 3 key components previously identified to support the health, happiness and well-being of individuals.
Personally there are ways to get involved in World Happiness Day each year on March 20th and it's simple – just do something small that makes you happy! This can include any hobby, sport, food or other activity that you know will put a smile on your face from ear to ear. 
Perhaps try reading a book, treating yourself to a cup of coffee from your favourite café, going out and seeing friends and family or going for a walk!
This is your year to try it out, and to participate in world happiness day for 2021. As the UN in 2011 said, that this day is a resolution which "promotes the happiness and well-being of all people".
For more ideas how to connect please download your free copy of The Really Big List from the team at Mirus Australia.