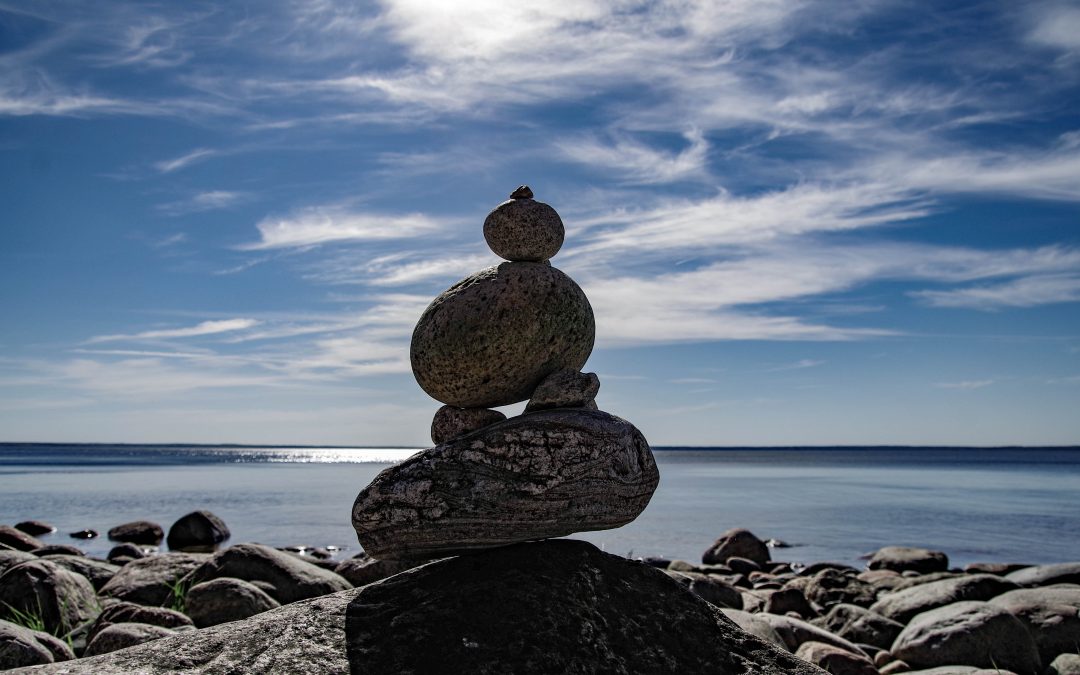 With over 14 years' experience in consulting across Europe and Australia in organisational development, talent management, people development and leadership, Sam Lam was a perfect professional to take the lead on supporting Mirus Australia's goal of providing training and education to our clients. Sam is a Registered Psychologist, specialising in organisational psychology and has expertise in recruitment, retention, engagement and development of solutions that address specific needs or challenges faced by organisations today.
Sam continues to inspire the whole team at Mirus Australia, with ALL of the additional roles she balances in her life and work outside of Mirus Australia.
Since 2013, Sam has been in the RAAF Reserve. Her role is to help RAAF personnel with challenges that impact their performance and build mental strength to effectively handle the unique stressors of military life. Her position and rank is Organisational Psychologist and Rank of Flight Lieutenant.
Sam commits approximately one day a fortnight and she hopes to continue to help to serve RAAF members to perform effectively in their roles when under pressure and build mental strength to reduce the impact of stressors.
"I do this because working in Defence is an extremely arduous and challenging environment and our members make a lot of personal sacrifices in order to keep Australia safe.  They deserve as much help as possible and I want to do what I can to support them," says Sam
Sam has also undertaken the role of Supervisor of Masters of Org Psych students for Macquarie University Honorary Associates since 2011. The focus is to provide intern placement opportunities to Masters students in order to gain industry experience in the field of organisational psychology. She has worked with approximately 15 students during this time.
"Most of the students who I have supervised in my placements have gone on to amazing careers and I'm very proud of them. I have enjoyed watching them grow in confidence from when they were a student."
Then there is Reorg, the companion dog.  Reorg was specifically chosen for Sam by the breeder, based on her characteristics and temperament requirements for a therapy dog.  Sam designed a training program for Reorg, which commenced when he was about 8 weeks old. The goal was to teach the desired obedience and behaviours Sam would require from a therapy dog. For example,  being well socialised with different people and environments, keeping all four paws on the floor (aka not jumping) and not begging for food.  To become an accredited therapy dog, he had to pass an assessment that tested his temperament, obedience, self-control and how he responded to situations that he may encounter in aged care facilities or hospitals.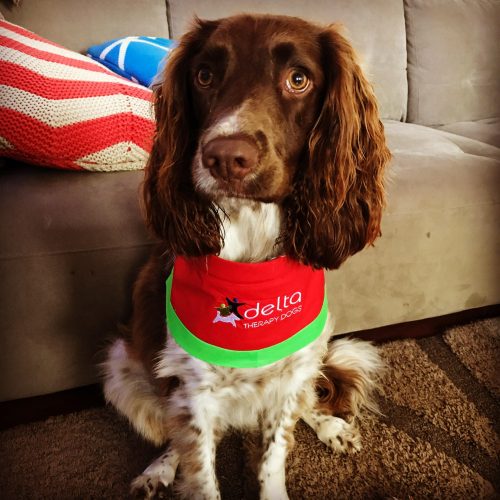 The term 'reorg' is a British Armed Forces term for infantry battle drills.  It stands for Reorganisation, which is the final stage of a battle when an infantry section is attacking an enemy position.  At this command, the troops will rally around the commander and regroup.
Sam and Reorg or as we like to call him at Mirus Australia, Chief Morale Officier, visit a local Bupa Aged Care facility fortnightly to promote interaction and entertainment amongst the residents. The MIrus Australia team think they will both do very well in this new job! (And we love when Reorg visits us in the Sydney office.)
In her spare time, Sam is training for Ironman 70.3 event to be held in November 2018.  During the training period, Sam will complete a Sprint distance in Kurnell, NSW and the famous Noosa Triathlon in November.  Her goal is to finish in a faster time than last year.
The Ironman 70.3 (also called half Ironman distance) involves a 1.9km swim, 90km bike ride and half marathon.
I enjoy giving things a go and seeing if I can achieve what I think is very difficult or impossible.  What I find most interesting is reflecting on the psychological side of the sport and learning about how I can overcome the mental barriers that come up when doing physical challenges that you feel are beyond your capabilities.

Last year's Western Sydney Ironman 70.3 was my first attempt at that distance. By the time I got to the run, it was baking hot and I still had a half marathon to do.  Being towards the back of the pack, my aim was just to finish within the cut off times.  I tried my hardest, but it was becoming a real struggle to keep going and about 3km from the end, I thought I couldn't run anymore.

Then I heard someone behind me say "come on Miss Lam!  Keep going!"  It was another competitor, who was physically challenged. He'd been injured in a serious car accident and also had short term memory problems.  Basically, he was like an angel who had come to help me get to the finish line.  He chatted to me as we jogged together and he was fascinating to talk to.  If it hadn't been for him, I don't know how I would have finished.  He probably doesn't remember me now, but I will always remember him.
Congratulations Sam on your contributions to the Mirus Australia team and the wider community, as you continue to challenge yourself and those around you.