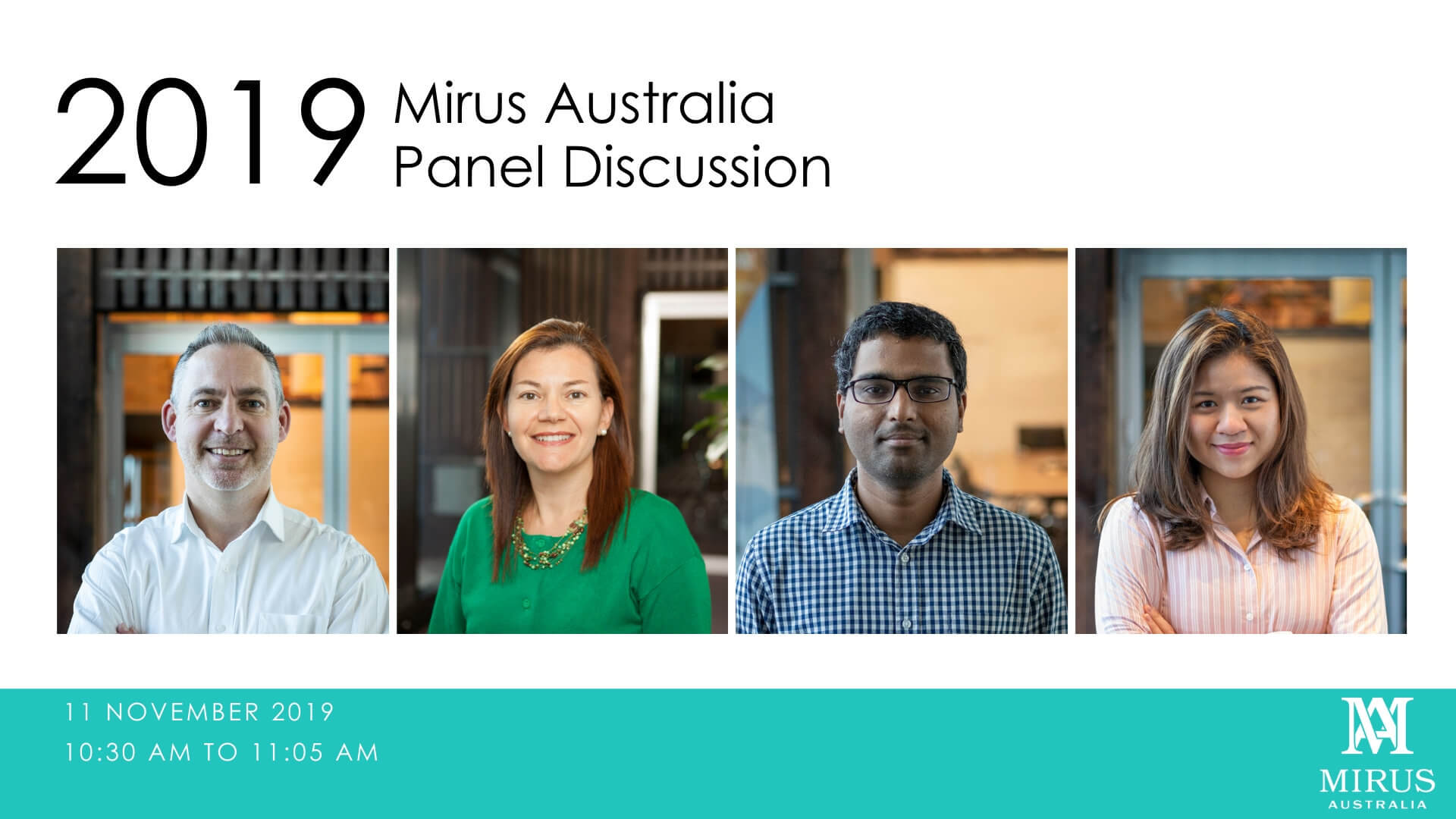 Pictured L-R: Andrew Farmer (CEO) Mandy Lipschitz (Head of People) Vernon Mechery (Senior Consultant) and Joyce Boon (Senior Consultant)
Remembrance Day in Australia commemorates the noble sacrifices of armed forces and civilians during times of war. At the 11th hour of the 11th day of the 11th month, one minute of silence is observed across the country to mark the cessation of hostilities on the Western front during WW1 after over four years of gruesome warfare.
I hosted a panel and team discussion at Mirus Australia HQ to connect everyone around Remembrance Day and it's relevance in 2019. The Mirus Australia team members on the panel included:
Andrew Farmer, CEO
Mandy Lipschitz, Head of People
Vernon Mechery, Senior Consultant
Joyce Boon, Senior Consultant
The following questions were asked to the panellists as well as the other Mirus Australia team members:
1. What does Remembrance Day mean to you personally?
2. Why do you think Remembrance Day is relevant and will be relevant in the next 100 years?
3. Have you worked in the army or was a part of defence services anywhere on the globe? If yes, why did you take part in it? If no, why do you think we need armed forces?
4. Please share who/what you will be remembering this year for Remembrance Day? Why are you remembering that person/entity?
It was very emotional and sombre time for the office with each member of the panel sharing personal stories of what this day means to them including Mandy who said,
"In our Jewish culture, reflection, education and passing on stories to our children is important to us. Also we call our children the names of people who have passed away. I am named after a family member who survived Auschwitz, but her twin daughters did not. We all need to speak up and we need to make educated opinions when we vote!"
Vernon, from India explained "that we should not forget the past. At least once a year, we should observe the memory of people and their families who sacrificed their lives for our freedom and democracy."
Joyce said "if you forget about these times, then the sacrifices become meaningless. We must try not to repeat the mistakes of history."
"This day is so important to me and the Australian culture but I am not sure we fully understand why. The number of people who have been killed in war is shocking, especially when you think about the size of this ultimate sacrifice. It is hard for us to relate to war and maybe it can make us a little ignorant. It's really important we remember this.' said Andrew.
We wound up our discussions and observed a minute of silence at 11 AM to pay tribute to the men and women who have served and are still serving in our defence forces and remember those who have died or suffered in conflicts, wars and peacekeeping operations.
For more information about how Mirus Australia supports #makingagedcarebetter, please click here.
By Kirti Nambisan, Panel Host and Growth Marketer at Mirus Australia. Please join Kirti on LinkedIn by clicking here. 
Tags