We unlock the power of data in real-time for revenue, marketing and admissions and workforce management reporting, insights and actions via our technology Mirus Works!, Mirus Metrics and Mirus Admissions Companion.
At Mirus Australia, we take data privacy, compliance and sovereignty very seriously – all of our processes and databases reside within Australia including our email servers. Our valued clients collect a large volume of data as well. Much of this personal information could identify individuals.
This data is a valuable asset in providing future direction and day-to-day operational decisions. Protecting data is a clear responsibility of ours and each organisation we work with.
Led by the expert Mirus IT team, we manage additional security projects and policy updates to ensure compliance and most importantly data protection. This is an ongoing and significant investment at Mirus Australia.
Understanding our obligations and continually developing solutions for the future, ensure some of our biggest assets are protected from breach or attack.
Ask the question "are you protecting my data?" at your organisation or the people you work with.
For further information about the projects or policies at Mirus Australia pertaining to data privacy, compliance and sovereignty, please contact us.
ISO27001 Certification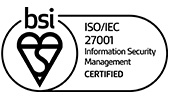 We work hard to align our IT infrastructure, policies and business process to ensure the protection of client data and continuously improve business processes, for us and our valued clients.
Our IT environment has been certified as complying with the IS27001 information security standard, an internationally recognised accreditation of the way we maintain the confidentiality, integrity and availability of data. Conformity with ISO27001 means that Mirus has put in place a system to manage risks related to the security of data owned or handled by us, and that this system respects all the best practices and principles enshrined in this International Standard.