Admissions Companion CRM
Optimises the admissions process to bring the best fit resident into your facility.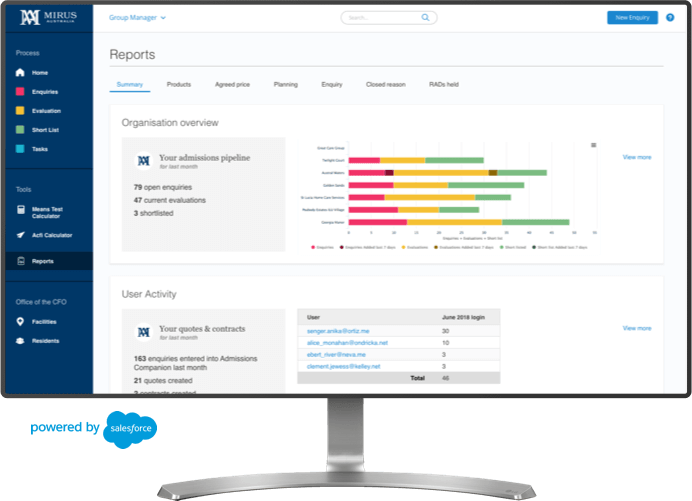 Generate more leads, track your pipleline and improve customer satisfaction.
Key numbers
+35%
Introducing a CRM has been proven to influence customer satisfaction by up to 35%*
+25%
Implementing a CRM has a direct improvement to revenue of up to 25%
Complete and accurate insights about your customers
Enquiries & Shortlists
A centralised view of your pipeline to manage enquiries, evaluate and short list customers to identify best fit candidates.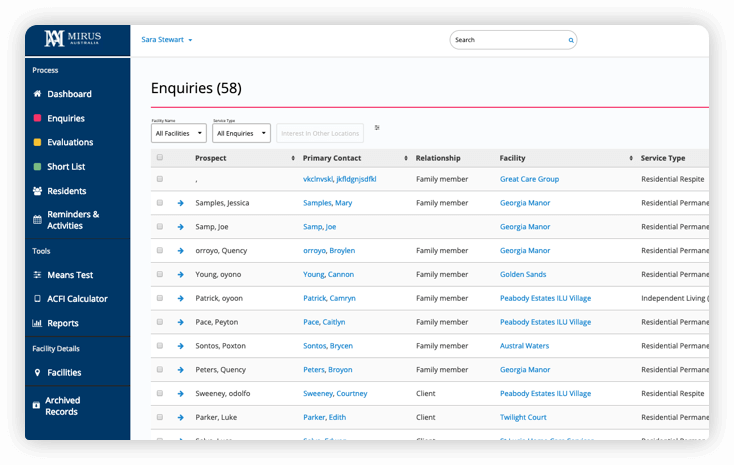 Quotes & Contracts
Generate quotes and contracts tailored to each prospective client's needs. Never lose track of documents with version control and avoid errors by generating standard documents every time.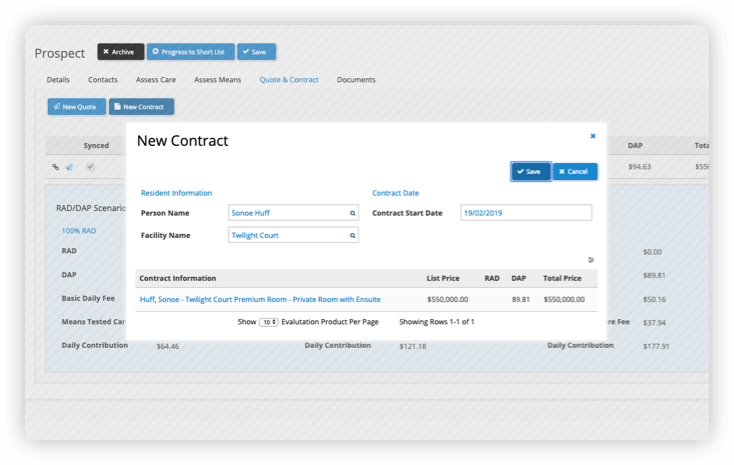 Visualisations & Insights
Forget boring spreadsheets. Get insights at a glance with a range of beautifuly designed charts, graphs and visualisations.
Simple and effective reporting so you can tap into insights that help to differentiate your offering.
Boost Satisfaction
Introducing a CRM has been proven to influence customer satisfaction by up to 35%.
Collect customer feedback, improve compliance to standard 6: Feedback and Complaints, and continually enhance your services.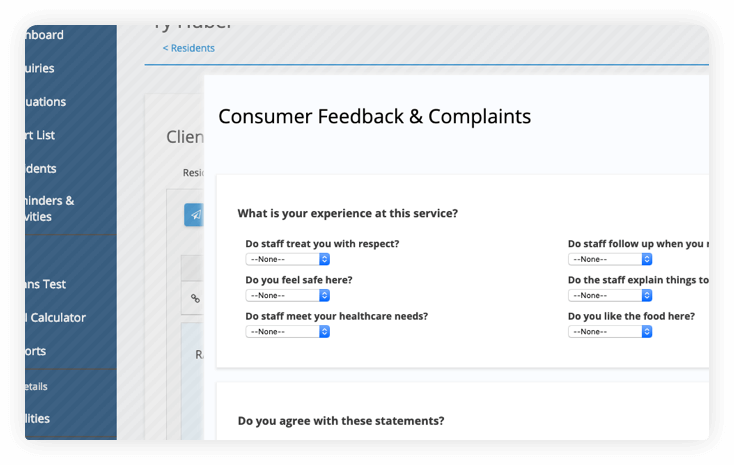 Hand-in-hand with Mirus Marketing
We extend our industry-leading expertise to provide Mirus Marketing to healthcare providers. Our approach combines creative and strategic thinking with technical expertise.
Learn More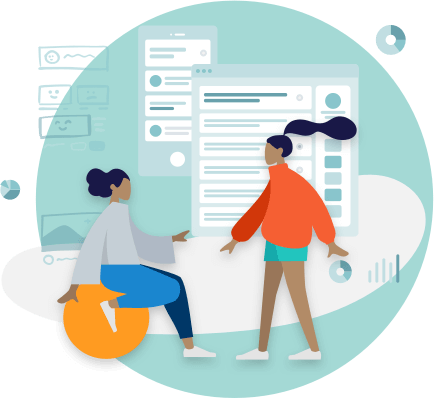 Integration Friendly
Powered by Salesfore, Admissions Companion can easily integrate into your current ecosystem. Connect your financial, care management or website to automatically capture enquires.

We partner with over 100 care providers
"A higher level of care has been delivered to our residents as a result of working with Mirus"
Wendy Rocks
CEO, Lutheran Aged Care Albury
"I was really impressed with the focus Mirus Australia have towards education. To have the skill of experts to keep my staff abreast of changes and to provide support on an ongoing basis is paramount to me."
Sandra Strong
CEO, Gunnedah Aged Care Service Limited
"A proven methodology to ensure we are capturing our clients needs on a regular basis."
Lanna Ramsay
State Manager, Ozcare