Workforce Diagnostic
A comprehensive diagnostic exercise to drive roster optimisation including demand templates to align staff to care needs and standardisation of shift times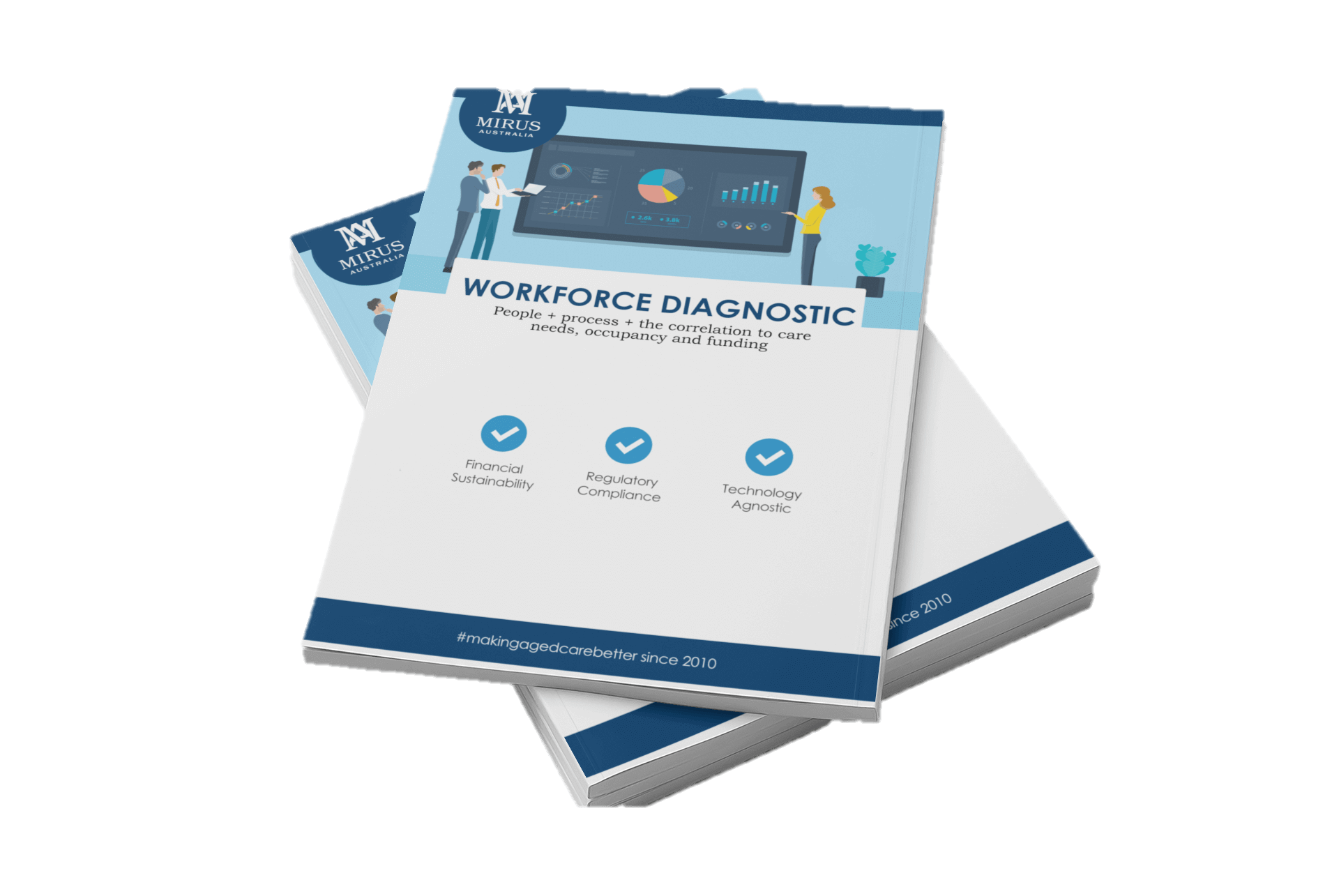 Qualitative + quantitative Workforce Diagnostic for under rostering and over rostering in aged care for quality care
When do you need a
Workforce Diagnostic?
Financial Sustainability
Manage costs and ensure better alignment of workforce costs to fundings. Improved rostering practices that adhere to Award/ EBA rules which reduce overtime and penalty expenses.
Regulatory Compliance
Ensure the right amount of care staff to your resident needs and consider the correct staffing mix and skills requirements (RN, EN, AIN) to your residents and compliance to your Award/ EBA rules.
Technology Agnostic
Confirm your technology supports your business requirements and processes e.g. capability of sending out targeted and efficient shift offer messages. Reduce manual processes or dual processes.
Key numbers
366,000
+
Residential + community workers in aged care
1.2
m
Approximate number of people using aged care services