AN-ACC Essentials Course
Start your ACFI to AN-ACC transformation now.
100% online
3 CPD points
3 hour course
An introductory course to AN-ACC that will help you prepare for what's required for the transition from ACFI to AN-ACC by October 2022.
Start your ACFI to AN-ACC transformation now.
What will I gain from attending?
Clarity for revenue management professionals on what the new funding world will look like

 

Connection with colleagues in the field to share experiences and practical steps to help manage change

 

A roadmap for what you can start doing today in order to be ready for Shadow Assessments and October 2022

 

Knowledge of Mirus tools that can offer insights and support

An understanding of the AN-ACC clinical assessment tool and process

A certificate of attendance with accredited CPD points

 
Facility Managers
ACFI Coordinators
Care Managers
Finance Teams

FAQ's about our AN-ACC Essentials course
Are there any prerequisites?
No prerequisites are necessary but a working knowledge of the ACFI framework will help you understand the key differences.


What format is the AN-ACC Essentials course?
Our course is run over Microsoft Teams enabling social learning in a small group.


How do I find an AN-ACC Essentials course date that suits?
We will be updating our schedule of events regularly.  Keep an eye on the website or sign up to Mirus Mail and we'll email you details each month.
Subscribe at the bottom of this page.


How much does the AN-ACC Essentials course cost?
$295 + GST per person 
3 people or more: $265 + GST per person


How do I purchase a ticket?
Choose from the course dates below.


Book your spot here
AN-ACC Essentials Course (Wed 02 Feb Afternoon)
Date: Wed 02 February 2022
Time: 1:00pm to 4:00pm AEST
Online: Microsoft Teams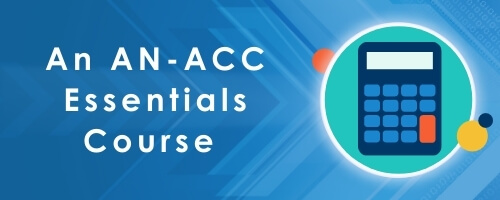 AN-ACC Essentials Course (Tue 08 Feb Morning)
Date: Tue 08 February 2022
Time: 9:00am to 12:00pm AEST
Online: Microsoft Teams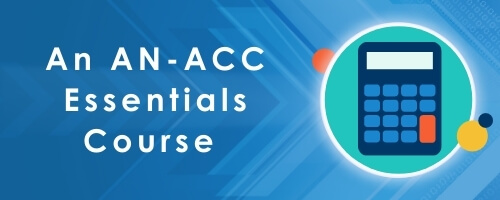 AN-ACC Essentials Course (Tue 15 Feb Afternoon)
Date: Tue 15 February 2022
Time: 1:00pm to 4:00pm AEST
Online: Microsoft Teams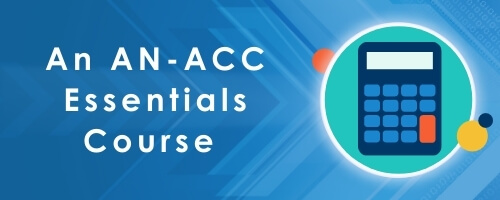 AN-ACC Essentials Course (Wed 23 Feb Morning)
Date: Wed 23 February 2022
Time: 9:00am to 12:00pm AEST
Online: Microsoft Teams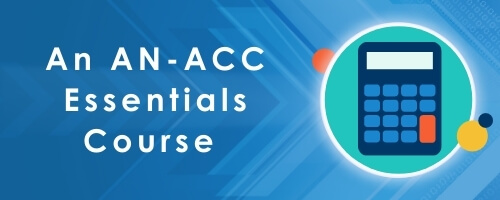 Stay informed on future course dates