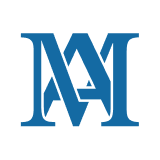 Mirus AN-ACC Calculator
In control of your data, in control of your future
Regain control of your funding assessment data with a structured approach
Try our web version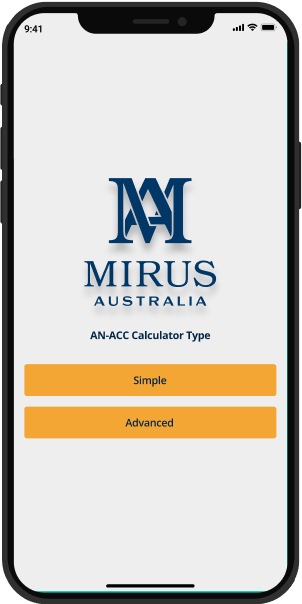 Be in control of your AN-ACC assessment data by applying the AN-ACC funding mechanism to calculate your resident case mix classifications.
The Mirus Australia AN-ACC calculator has been built so you don't have to create your own!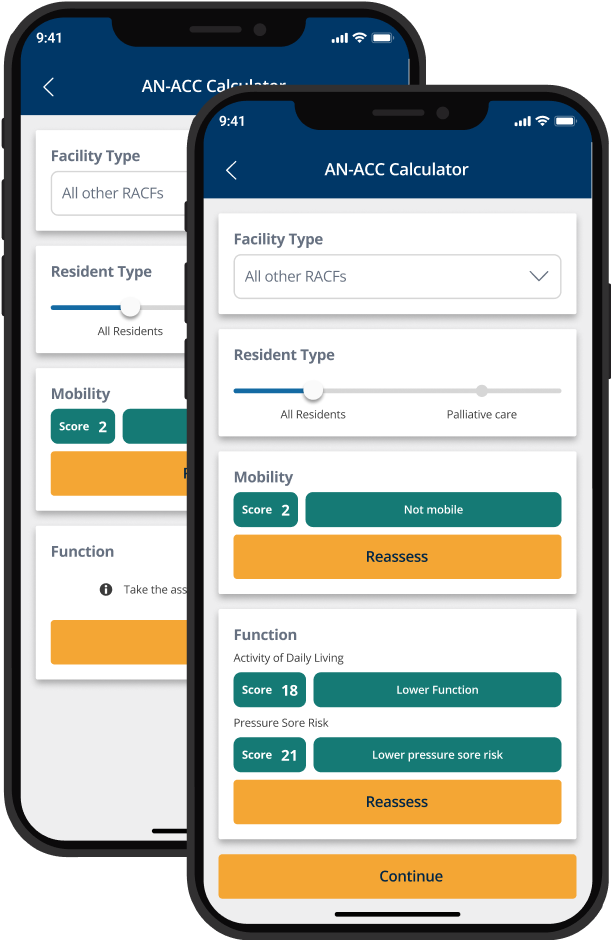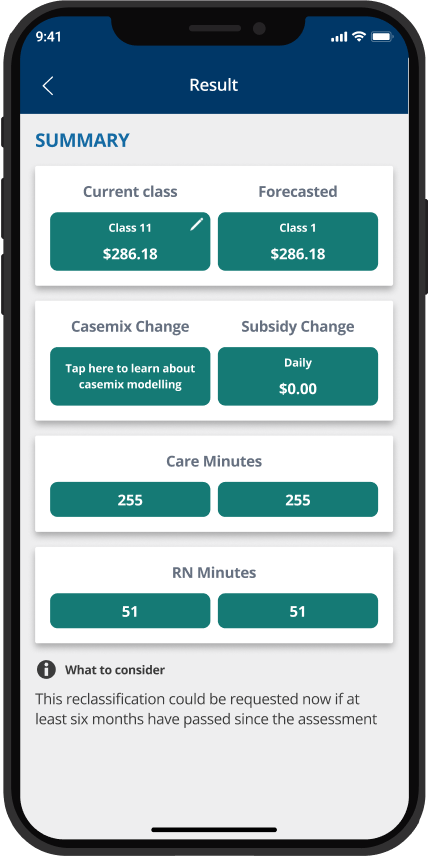 You'll get a complete understanding of the AN-ACC framework by using the calculator to map and evaluate your resident data to classifications easily.
Deepen your knowledge of the AN-ACC clinical assessment framework.
Practically apply the funding mechanism to your resident cohort.
Clinically assess and evaluate new residents before admission.
Continually evaluate residents as their needs change.
Save time and effort from a standardised approach to follow across your business.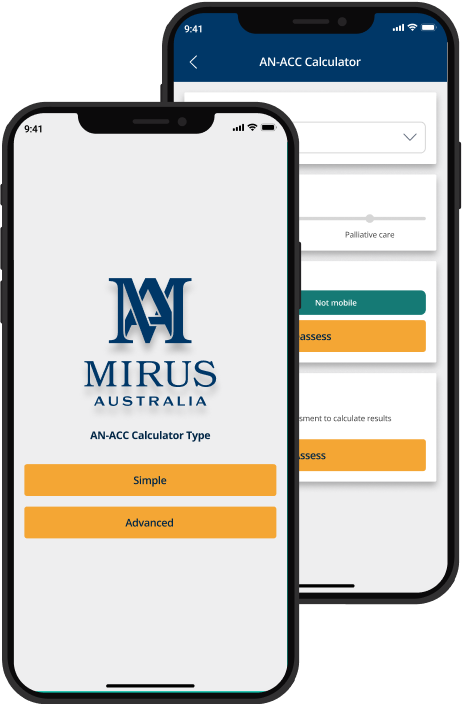 How we built the AN-ACC calculator
Our AN-ACC calculator uses published guidelines, criteria and thresholds to take clinical inputs, scores and ratings to derive a case mix classification in accordance with intended functionality of the respective tools. Resource utilisation studies have determined that the most significant cost drivers in residential aged care are admission for palliative care; frailty; mobility; activities of daily living; cognition, communication, and behaviour. Additional cost drivers include mental health, risk of pressure wounds and technical nursing requirements.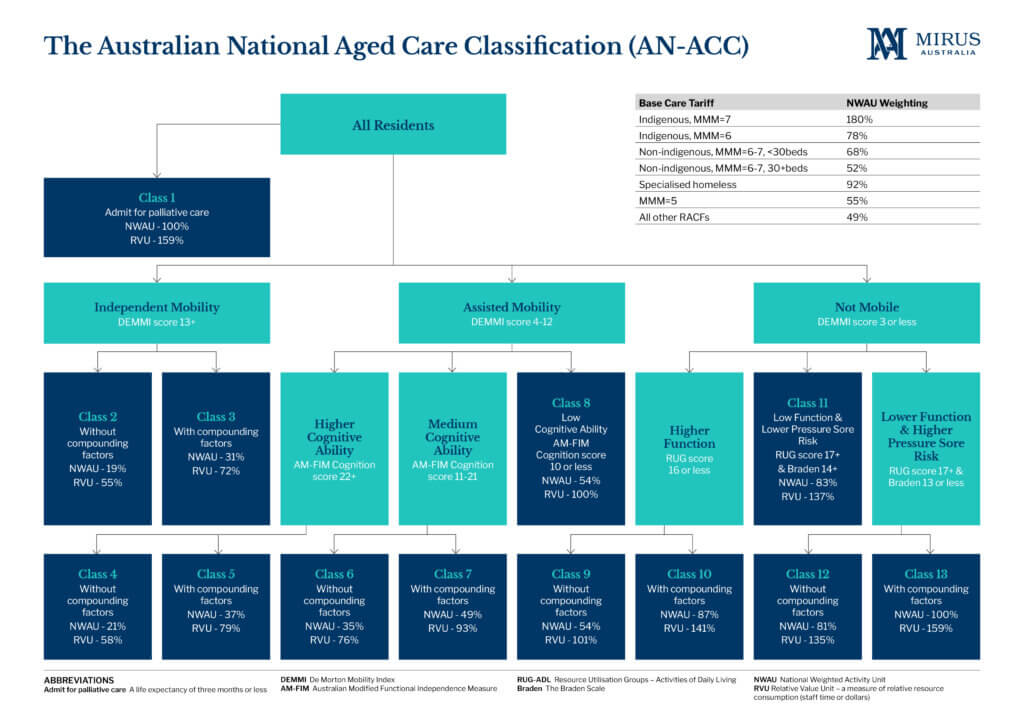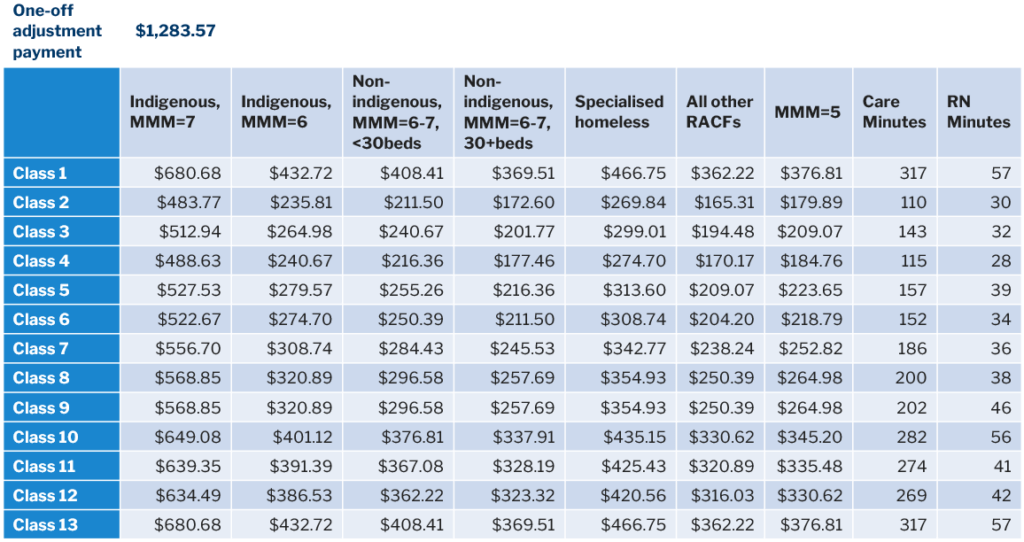 An industry ADS increase of 11% is welcome news but each facility will be impacted differently, with some still potentially better or worse off under AN-ACC.  For example, the additional funding may be more than enough or too little to offset additional costs associated with increasing front line care minutes depending on the care model. Facilities currently attracting viability supplement but not located in Modified Monash 6 or 7 will need to assess the impact of losing that supplement without any AN-ACC replacement. 
Do you need help navigating from ACFI to AN-ACC?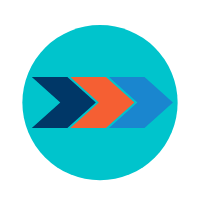 AN-ACC Resource Hub
The AN-ACC Resource Hub provides you with tools, advice, and insights to help your organisation prepare and manage the transformation from ACFI to AN-ACC with confidence.
AN-ACC Resource Hub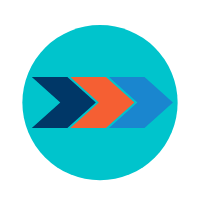 AN-ACC Accelerator
AN-ACC Accelerator gives you the systems, knowledge, and support you need to take control of your data for smooth AN-ACC operations, fast.
AN-ACC Accelerator