Mirus Works!
The only rostering solution specifically designed for Aged Care.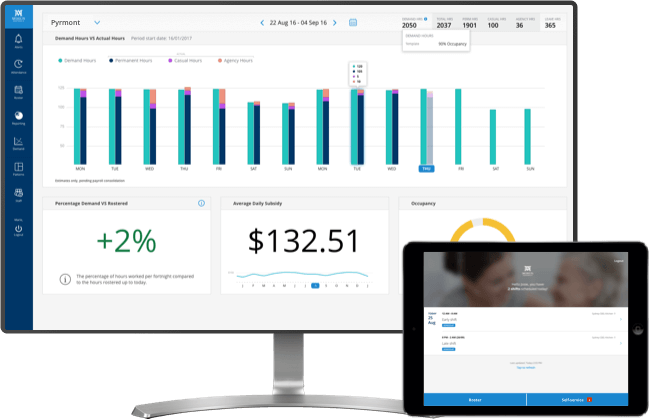 Providing the right care, on time and on budget, for your organisation.
Key numbers
67%
Of aged care providers cost
comes from its workforce
61%
Of aged care providers revenue
comes from ACFI Funding
Staffing
Critical to care delivery, staffing costs make up the largest portion of total operating costs (averaging 67%).
Mirus Australia's extensive experience with aged care providers has put us in a unique position to design and build solutions. This has allowed for the creation of demand-based rosters, tracking of employee time and attendance, streamlining absence and leave, and real-time reporting!
All of this gives you the ability to provide the best quality care to your residents, whilst having clear visibility of the associated costs.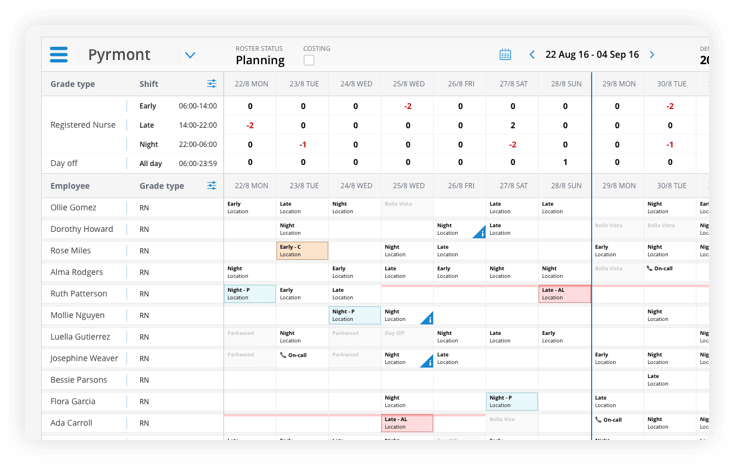 Award Interpretation & Integration
Our sophisticated and powerful award engine means that manual award interpretation is now a quick, accurate and automated process. Comprehensive rules interpret your Awards or EBA's in real-time allowing you to better plan your roster to budget each and every fortnight.
In a few clicks export your Timesheet data to your preferred payroll solution, providing efficient and accurate payment to all employees.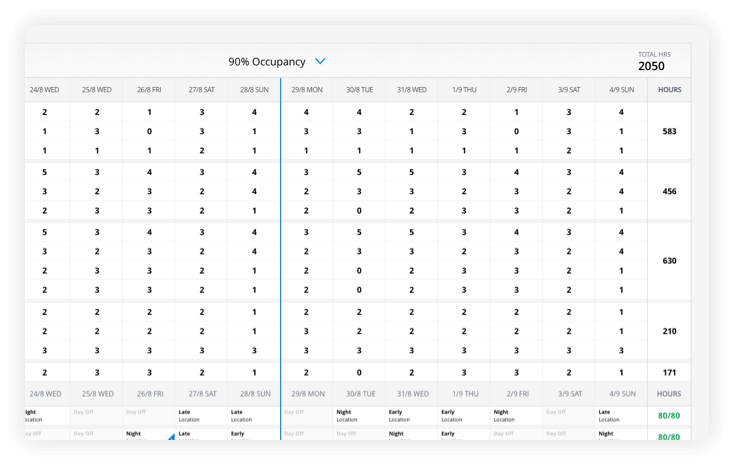 Skills & Compliance
The Mirus Works! skills module allows you to monitor skills, training, compliance and qualifications at a glance. With real-time visibility you can easily identify when skills have expired, helping you to follow-up, plan training and prepare for audits.
With skill profiles you can easily create employee skill requirements for each role and organisational unit and empower employees to self-manage via our employee kiosk.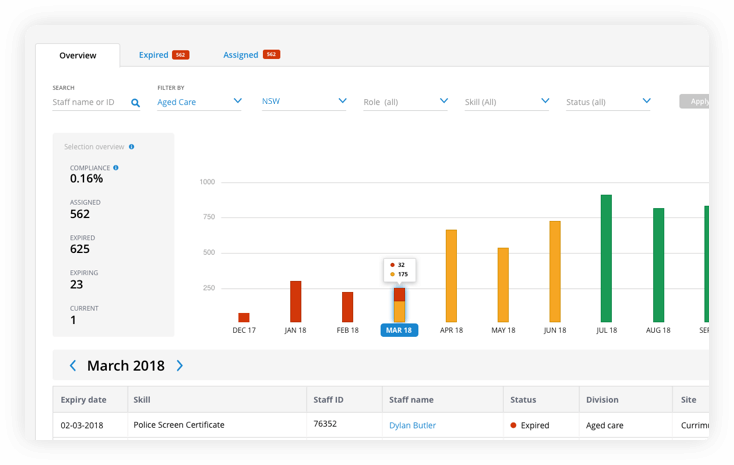 The landscape

and much more, discover all the features now!
Rostering
---
Flexible, demand based rosters leveraging occupancy and clinical acuity data.
Skills
---
Quality Standard #7 ready - be compliant, monitor skills training, compliance & qualifications in real time.
Award
---
Live costing based on your Award/EBA and using real time attendance data integrated with your payroll solution.
The Works
---
Rostering
Award
Skills
Works Partner
---
A co-sourced partnership where our team helps to deliver 'The Works' to you.
Efficiency
Less hands
More care
Compliance
Managing and reporting on key training and skills compliance in one place
(Aged Care Quality Standard 7)
Staff cost reduction
Proven 2-4% reduction in staff cost for companies who implemented Mirus Works
We partner with over 100 care providers
The Mirus Works! Skills Module was recently put to test during an unannounced visit by the agency. The Facility Manager at a valued client's site told us:

"It was easy for me to navigate and show them what they needed and to pull reports if necessary. They loved the fact we had Immunisation and Police certificate data in it also. My administrator and I have been using it the most here and we find it very easy to use and a great addition to our Mirus Works! rostering system. It's making our life easier!"