Mirus Metrics
Help your organisation thrive with insightful performance reporting on your Medicare revenue.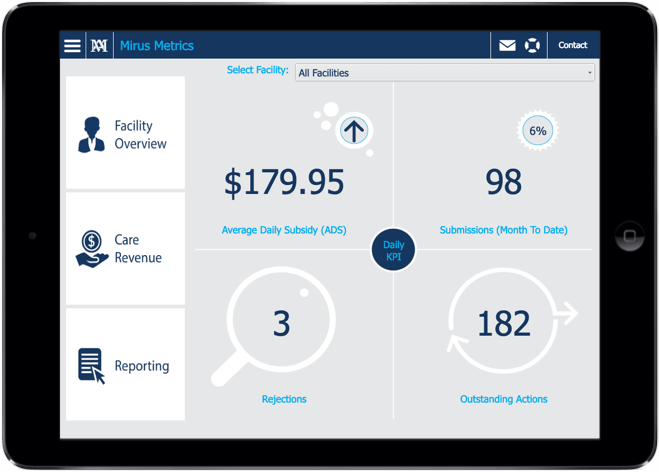 Medicare revenue management made simple.
Key numbers
$3.64 Billion
Annual total revenue under management
+70%
Of Provider revenue is derived
from Medicare funding
Measure and monitor funding
Clear Visualisations & Indicators
Dashboards designed to help you easily monitor historical and current performance across a wide range of metrics.
A clearer view over your organisation's performance today to understand where improvements could be made. Find and monitor ACFI, identify areas in need of attention and track progress to budgets.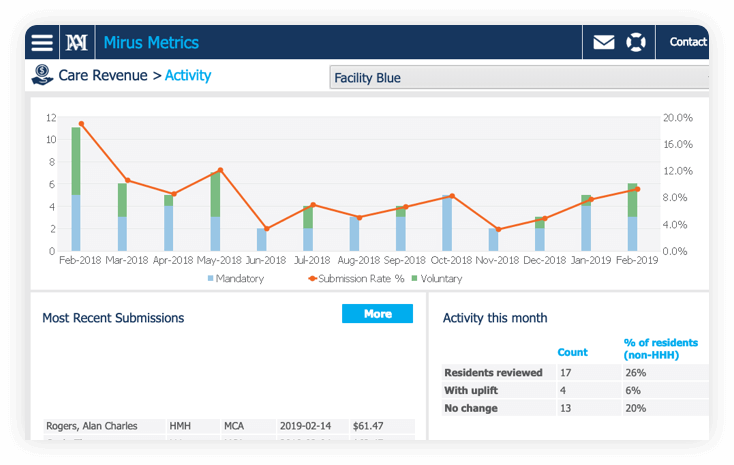 Task Management
Stay on top of every ACFI assessment, submission and rejection. See what's coming up across every facility with centralised task lists so your team never miss a beat.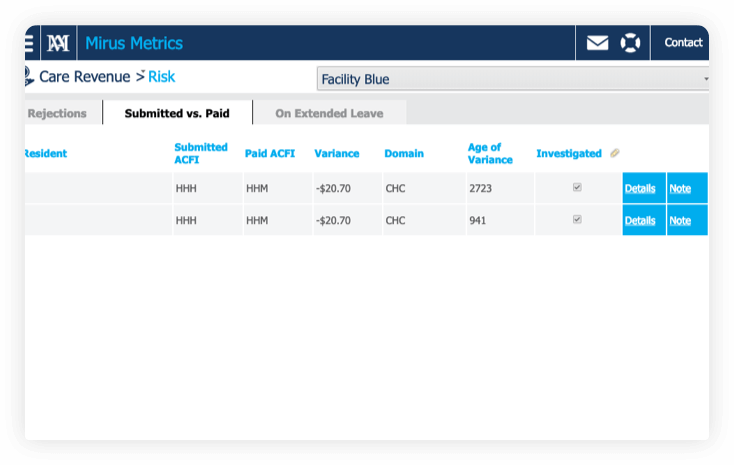 Benchmarking Reports
Tailored competitor benchmarking reports evaluating your performance against our industry database of over 57,000 beds.
See how you stack up in key revenue indicators including ADS, occupancy, submission activity and new admissions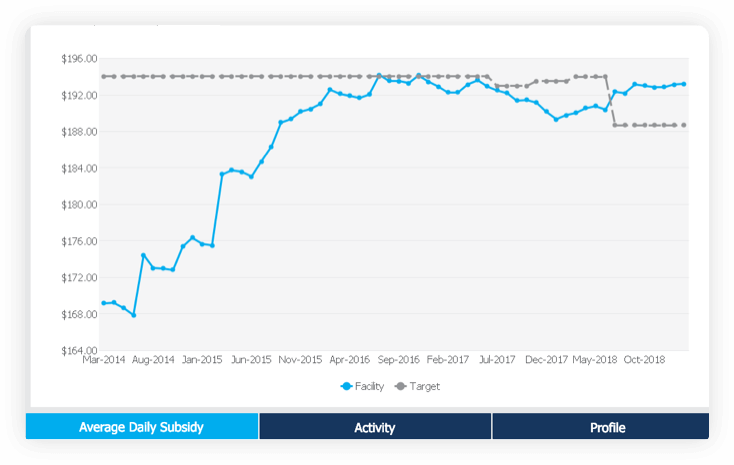 Anytime, Anywhere
Your team doesn't stay in one place all day so neither does Mirus Metrics. Seamlessly switch between mobile, tablet or PC so your team can monitor and update assessment details on-the-go.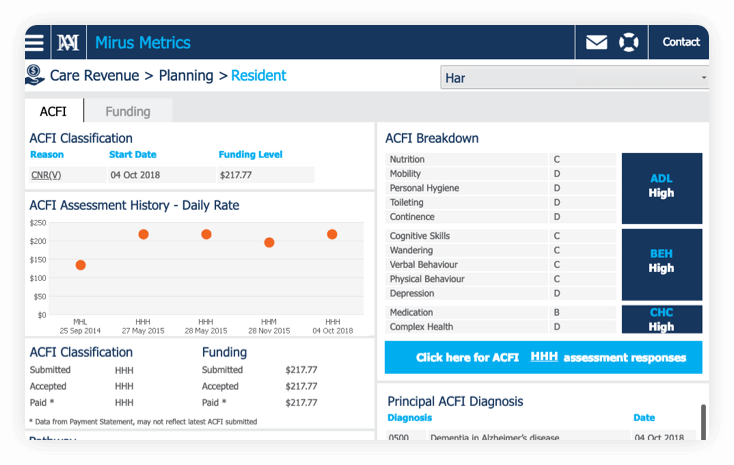 Expert Support
We understand ACFI management decisions aren't always black and white.
The Mirus ACFI support team is just a phone call away to support your team.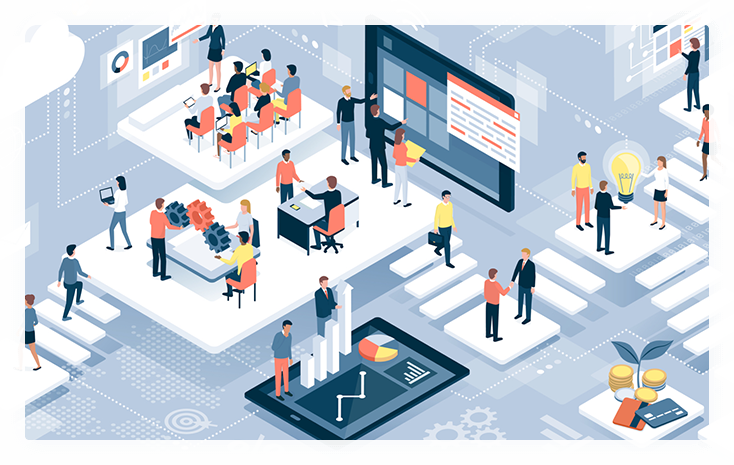 We partner with over 100 care providers
"Bethanie has used Mirus Metrics for the last 5 years. It has proved to be a vital part of our ACFI management process. Mirus Metrics assists our Facility Managers and ACFI Coordinators to identify and track residents for review. The real-time feedback on our performance also ensures we remain focused and can celebrate our successes. "
David Harrison
Chief Operating Officer – Residential, Bethanie Aged Care