Mirus is an advisory business founded with the goal of helping Aged Care organisations provide the best care for their residents through improved funding and clearer operational insights.
Mirus Services have been designed and proven to assist Providers to drive the key parts of their business
Rapidly improve funding and provide your staff the education and skills to maintain best practice documentation and quality
Admit best fit residents into your facility, achieve higher room prices and save time across the admissions process
The technology we invented to make your life easier
Admissions Companion is an advanced technology platform for managing resident admissions more efficiently and effectively than ever before! Manage customer campaigns, optimise wait-lists, prepare quotes & contracts, and stay on track with real-time, key metrics reporting.
Find out more
Mirus Metrics is an industry leading application designed to provide a detailed level of analysis and insights on a level many Providers rarely see. Mirus Metrics presents your Medicare data in an easy to read format so staff can prioritise reviews & reassessments, identify areas for improvement, compare facilities and see current and historical resident claims.
Find out more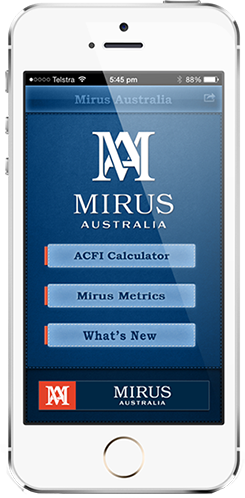 The Mirus ACFI Calculator app was designed to make the lives of facility managers and ACFI coordinators easier. The ACFI Calculator app is available on both iPhone and Andriod and supports continued education around the ACFI business rules.
Try it now
We've worked with other 300 facilities in the Aged Care Industry
Success Stories from our Partners
"A higher level of care has been delivered to our residents as a result of working with Mirus"
Wendy Rocks
"I was really impressed with the focus Mirus Australia have towards education. To have the skill of experts to keep my staff abreast of changes and to provide support on an ongoing basis is paramount to me."
Sandra Strong
"A proven methodology to ensure we are capturing our clients needs on a regular basis."
Lanna Ramsay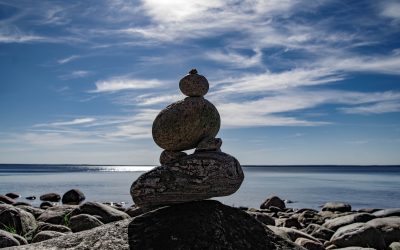 Meet Organisational Psychologist, Flight Lieutenant + Reorg, the companion dog at Mirus Australia.
read more