We understand the industry is under financial stress.
We are co-designing strategies to address 100% of your funding income and your greatest expense, your workforce.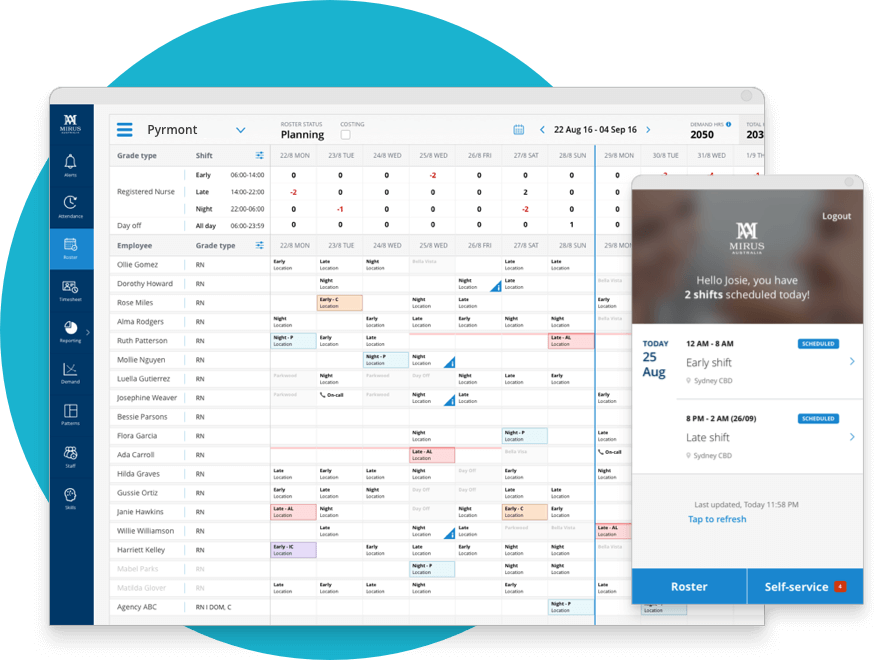 Workforce management
Providers tell us they are frustrated because they don't know the cost of the roster until  it has been worked. Mirus Works! includes real-time award interpretation and visibility of how you are tracking to your budget. This means your staff have the information they need to make faster decisions. Don't overspend or under-care.
Learn More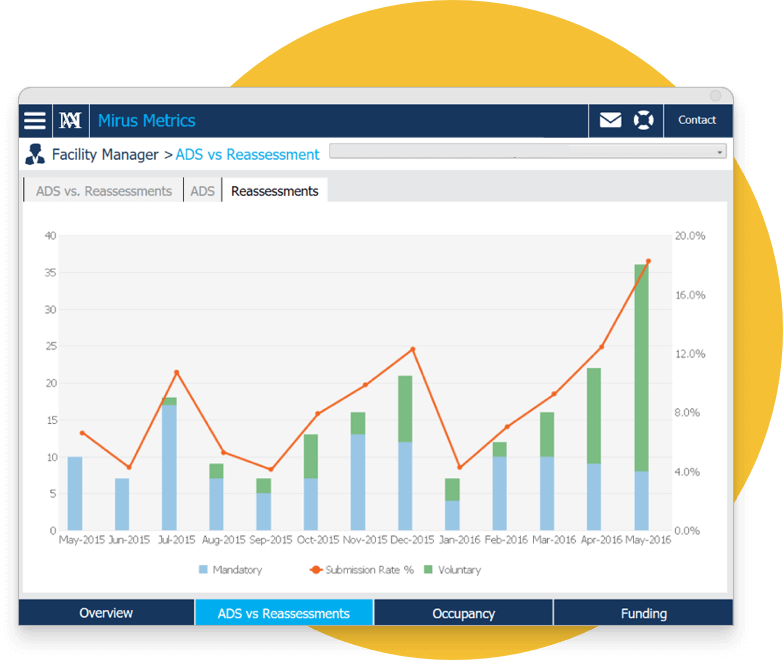 Revenue management
Save time and optimise your Medicare funding with Mirus Metrics. With clear and intuitive dashboards and reporting, Mirus Metrics helps your team prioritise ACFI assessments, monitor and manage performance, and reconcile subsidies and supplements.
Learn More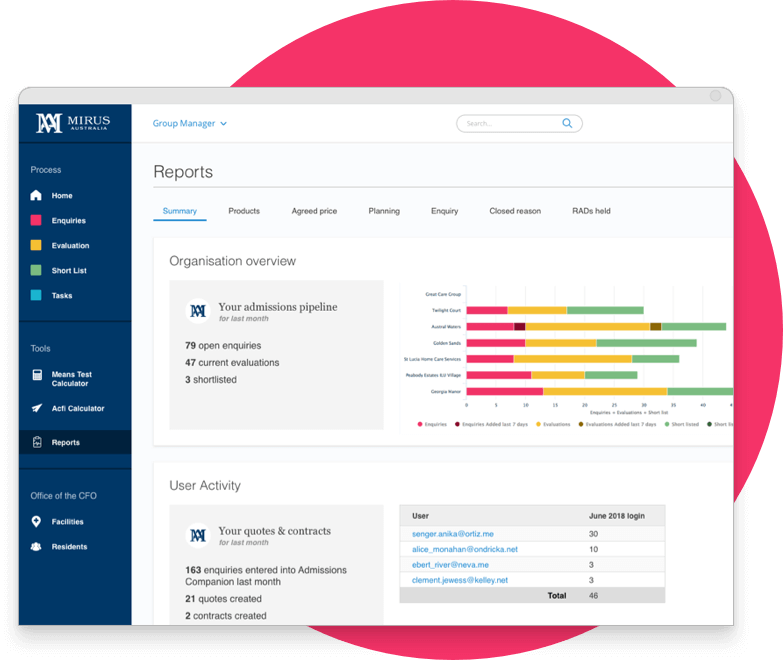 Admissions management
Generate more leads, track your pipeline across all services, and boost customer satisfaction! The customer relationship management (CRM) platform dedicated to Home Care, Retirement Living and Residential Aged Care.
Learn More
People
We innovate. We speak up.
We follow through. We get results.
Technology
Best in class solutions, co-designed for Aged Care with Aged Care providers.
Organisation
We partner with you to offer ongoing advice & expertise to help support you in achieving your business & care goals.
In numbers
55,754
Residents looked after by our clients
$
3.64
Billion
Annual total revenue under management
40
%
Average time saved daily through process improvements for facility managers
100
%
Compliance rate available through the use of our system
We partner with over 100 care providers
"A higher level of care has been delivered to our residents as a result of working with Mirus"
"I was really impressed with the focus Mirus Australia have towards education. To have the skill of experts to keep my staff abreast of changes and to provide support on an ongoing basis is paramount to me."
"A proven methodology to ensure we are capturing our clients needs on a regular basis."
Recent news
Learn from the top thought leaders in the industry.