Our calendar
Meet our team members at one of these events across Australia.
Conference Name: Share 2018
Date: 5th and 6th December 2018  Location: Sydney, NSW Australia
Procura is a leading industry provider, their aim is to remain responsive to the changing needs of the Aged Care industry. Each year, the Procura ANZ SHARE event is an opportunity to bring together the Procura team, their clients and strategic partners to discuss, explore, learn and share information for our better understanding of customers' issues, making positive change and generating even greater efficiencies in the aged care environment. This year, the theme for their SHARE conference is Change, Collaborate, and Communicate.
Mirus Australia: Managing Director, James Price and Mirus Australia team members will be joining the Procura team at this exciting event. For more information or to make plans to meet with us, please contact us here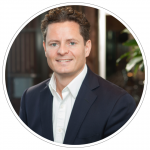 Recent Blog Posts
Learn from the top thought leaders in the industry.
An open letter . . . The team at Mirus Australia understands the added pressure the Royal Commission into Aged Care Quality and Safety is placing on providers today. Our team has developed the following support tool to assist our valued clients and potential clients...