Our calendar
Meet our team members at one of these events across Australia.
4-6 February

LASA Tri-State Conference (link)
Albury, NSW (map)
This year's theme is 'Disrupt, Innovate & Thrive'. Disruption is taking place across all industries, including the aged care sector. To thrive, business models must evolve and be more creative in their pursuit of quality, growth and new revenue streams.
28 February

NSW Mirus Boardroom Breakfast
Pyrmont, Sydney (map)
A facilitated discussion for C-Level executives on the role and importance of leadership in facing the challenges in aged care. Invitation only event.
Recent Blog Posts
Learn from the top thought leaders in the industry.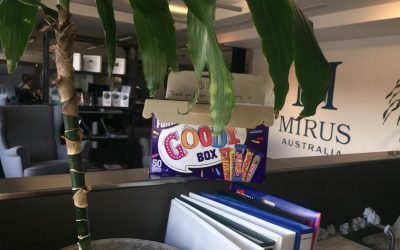 A little while ago a colleague installed a chocolate box on my desk for charity, since then I've acquired an extra role: people's consciousness. They come to me to dialogue with themselves, mostly about two things: chocolate and money. 'Look, I didn't have breakfast,...