The FY24 Preview
The key changes and requirements ahead and how to successfully navigate through them

Recorded
Thursday 27 July
12pm to 1pm AEST
Watch the recording and download the slides
This webinar explored the key financial and compliance milestones shaping the residential aged care landscape in the upcoming year.
Gain insights into the changes, regulations, and requirements that will impact your organisation and learn how to effectively navigate these changes as the industry responds to:
Charting a new regulatory territory
Enhanced care delivery and transparency requirements
Strengthening staffing delivery and quality standards.
Our speakers will guide you through the significant milestones, offering practical strategies and advice to explore how your organisation is aligning with the evolving landscape of aged care.
Hear from a panel of industry leaders will share their experiences and plans.
Some areas this webinar will explore:
Care minutes targets calculation period
15% award wages pay increase
Requirement and supplement for 24/7 RN coverage in residential aged care
Mandated Care Minutes 200/40 required to be delivered by RNs, ENs and PCWs
Commencement of Quality Standards
Care Minutes growing to 215/44
Proposed provider registration
Reporting, and more.
Don't miss this opportunity to stay ahead of the curve and prepare for a successful year ahead in residential aged care.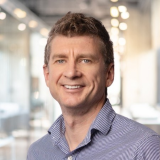 Jason Binder
Chief Executive Officer and Managing Director at Respect

---
Jason Binder is the CEO and Managing Director of Respect, a not-for-profit aged care organisation that has been serving the Australian community for more than 100 years. He has over 15 years of experience in growth, strategy, structuring, and advisory for aged care organisations, as well as having successfully transformed Respect from a small Tasmanian organisation to a multi-state, nationally recognised provider of high-quality aged care.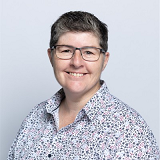 Lucy O'Flaherty
Chief Executive Officer at Columbia Aged Care

---
Lucy is the current CEO of Columbia Aged Care in NSW and creator of Korongee, Australia's first purpose built village for people living with dementia. Lucy was the Telstra Business Woman of the Year – Tasmania 2019 and is a change maker, innovator and passionate advocate for doing things better for our elders.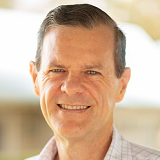 Russell Egan
Chief Executive Officer at Superior Care Group

---
Russell Egan has been working as a Director and Chief Executive Officer at Superior Care Group for 21 years. Russell has experience in aged care regulation, industrial relations, human resource management, administrative law, government relations, finance governance and more.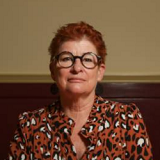 Wendy Rocks
Managing Director at Lutheran Aged Care Albury

---
Wendy Rocks is the Managing Director of Lutheran Aged Care Albury, a mid-tier regional group. Wendy has worked at CEO /MD /GM level for 20+ years in the sector, and in a governance capacity on a number of boards.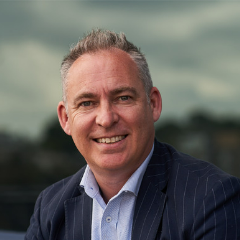 Andrew Farmer
Partner of Mirus Australia
---
Andrew's focus is to enable growth and change through innovation and empowering people. As a Partner of Mirus Australia, Andrew leads the business strategy so that Mirus performs the best way it can for its people and customers. With 30 years experience across major industries including Health, Banking, Manufacturing and Consulting, Andrew has specialisation in sales and marketing leadership, commercialisation, strategy, innovation, workshop design and facilitation, analysis/problem solving and articulating value.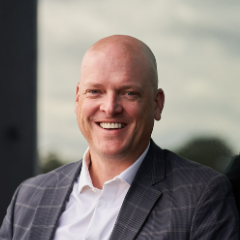 Tyler Fisher
Senior Manager, Data and Analytics
---
Tyler is the Mirus Australia Data Scientist who oversees the largest combined database of aged care information covering workforce, government expenditure and all key performance metrics relating to funding. Tyler has strong data management and statistical analysis skills and was previously a Revenue Manager for NSW Health.