The Balancing Act of Rostering Program
100% online
7 CPD points
4 phase program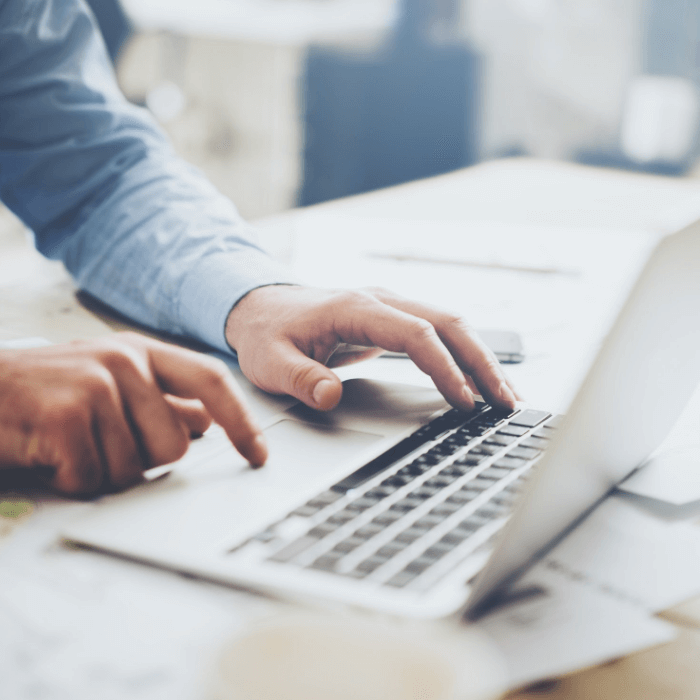 Our rostering program will help you balance maintaining high quality care and support the wellbeing of staff, whilst achieving sustainable organisational productivity and performance.
This program has been designed to help attendees develop influencing skills that enable the clear articulation of the impact of rostering on residents, staff, and the facility/organisation. As a result of attending, you will be able to develop, implement, communicate and sustain a roster management plan that maintains high quality care for residents; supports the wellbeing of staff (and self); and achieves sustainable facility productivity and performance.
What will I gain from attending?
Learn how to broaden the link between ACFI and AN-ACC Funding, care needs and staff rosters.

 

Understand how to put a spotlight of the roles involved in rostering and how this supports both resident care needs and the wellbeing of staff.

Discover your circle of influence and control.

 

Connect with colleagues in the field to share experiences and practical steps to manage change.

 

Learn how to prepare an action plan to put in practice when you leave the program.

 

Receive a certificate of attendance with 7 accredited CPD points.
Facility Managers
ACFI Coordinators
Care Managers
Roster Managers / Administrators
4 Phase Program
Phase 1: Complete the online pre-work webform (to gain an understanding of current knowledge level).
Phase 2: Attend a full day virtual workshop.
Phase 3: Participate in a 3 week on-the-job practice of learned skills.
Phase 4: Attend a virtual workshop to evaluate and reflect on how the workshop actions were put in place.
FAQ's about The Balancing Act of Rostering Program
Are there any prerequisites?
No prerequisites are necessary, but a working knowledge of rostering will be beneficial. 


What format is the course?
Our course is run via Zoom enabling group social learning in a small setting of up to 10 people.


How do I find a course date that suits?
We will be updating our schedule of events regularly.  Keep an eye on the website or sign up to Mirus Mail and we'll email you details each month.
Subscribe at the bottom of this page.


How much does the course cost?
$895 + GST per person 
3 people or more: $795 + GST per person


How do I purchase a ticket?
Choose from the course dates below.


What others say about this program
"Thoroughly enjoyed the session. It enabled the team which has limited time together to come together and discuss views and ideas. The content enabled and promoted us to review our approach and how we currently operate and how we would like to operate in the future."
Book your spot here
The Balancing Act of Rostering Program
Phase 1: Pre-work – Friday 28 Jan 3:30pm – 4:00pm AEST (flexible/self-managed session to complete pre-work)
Phase 2: Virtual workshop – Tuesday 01 Feb 10:00am – 4:00pm AEST (full day workshop)
Phase 3: Virtual mid-program check-in -Tuesday 08 Feb 3:30 to 4:30pm AEST (report on practice of learned skills)
Phase 4: Virtual workshop – Tuesday 15 Feb 10:00am – 1:00pm AEST  (evaluate and reflect on actions implemented)
Online Conferencing System: Zoom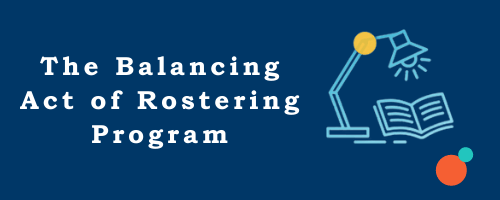 Stay informed on future course dates