Mirus Works
Helping facilities become more financially sustainable by managing rosters and optimising workforce management.
The pressure is on Providers to deliver more with less
Australian residential aged care Providers face increasing pressure on margins due to increasing demands on the clinical team.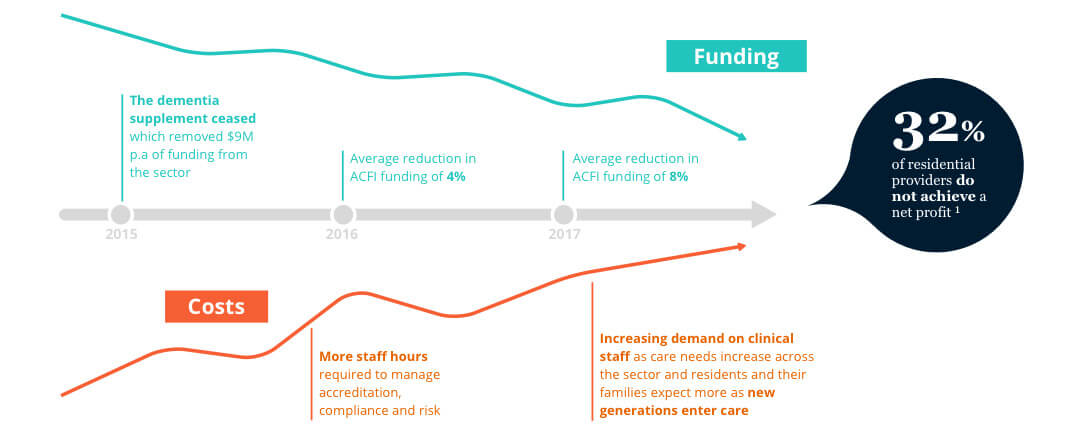 1 . Department of Health (Ageing and Aged Care), (2016). 2016 Report on the Funding and Financing of the Aged Care Industry. Canberra: Australian Government. p. 1-200.
Mirus' Workforce Solution helps aged care Providers achieve financial goals by optimising workforce processes
Partner with trusted advisors
Our trusted advisors will partner with you on an ongoing basis and help you tailor our toolkit of workforce management solutions to your business. This includes diagnostics, workforce processes, a technology platform and a flexible service model to suit your needs.
Automate staffing decisions with business rules you control
Unplanned events such as variations in care needs or staff availability are quickly resolved in Mirus Works. We will help you configure your system according to your business and clinical needs to reduce unnecessary costs while still meeting clinical needs.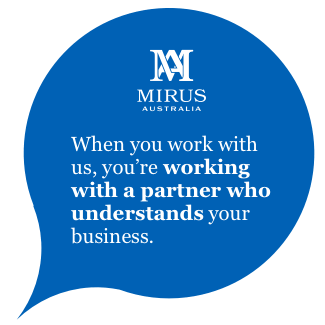 Manage workforce from one central platform
View business performance against financial goals anytime anywhere. A centralised real-time view of staffing empowers your management team to make decisions that support those financial goals.
Link your financial goals to business processes
Plan for success! We will help you capture key data inputs to help your teams manage the workforce effectively. This includes the financial goals for your facility, staff demand and availability.
Diagnose current state
We want to understand your facility first by using our proprietary diagnostic tool to analyse how your business processes contribute to your financial goals. This report will help you identify key areas to focus on to maximise business benefit.

"The only Rostering system specifically designed for Aged Care"
About Mirus Works
Engaging with Mirus means partnering up with the Australian Aged Care experts, providing your organisation with essential information about subsidy funding, admissions and workforce management + wellness monitoring.
Following repeated achievements in helping providers maximise aged care funding, Mirus can now assist with cost management by optimising workforce practices.
We continue to utilise our proprietary Mirus Methodology including expert advice, training, support and technology to assist your teams in managing an Aged Care Provider's workforce.
To find out more about Workforce Management, fill in the below form and we will get in touch.
Looking to simplify and optimise your admissions process? Mirus Admissions Companion is for you!
Tell me more