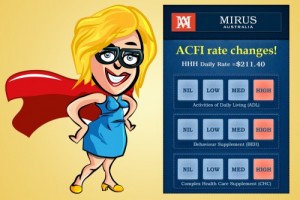 Happy End of Financial Year!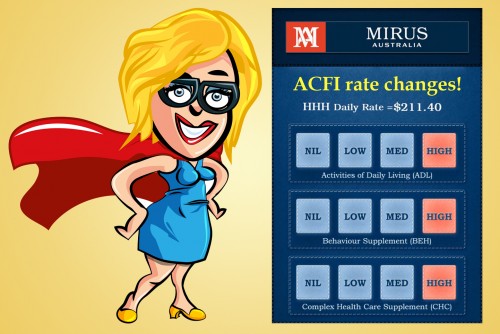 As you might have noticed, the new ACFI rates for FY16 were released yesterday by the Department of Social Services.
Previously paid at $208.68, a HHH resident will now be paid at $211.40 per day – an increase of approximately 1.3%.
We have updated the Mirus ACFI Calculator and Mirus Metrics with the new rates – both the app and desktop version. Please make sure you've updated to the latest version of the app.
A full listing of the new fees and charges can be found here.
Is your revenue increasing in line with your costs?
With quarterly CPI (Consumer Price Index) currently at 1.3% as of March 2015 and staff wages likely to increase, the cost of providing care continues to rise. In order to meet this rise, Aged Care Providers will need to ensure they are better financially prepared for the road ahead.
According to the June 2015 ACFA update, providers with robust management and business strategies will achieve healthy, long-term growth and financial sustainability.
By combining onsite planning with ongoing support, Mirus will continue to work with Providers to ensure they are able to overcome the financial challenges that lie ahead.
With free Benchmarking & Insights, Mirus allows you to compare your Aged Care facility to like-for-like facilities and see how industry changes impact your organisation.
Contact us for more information.