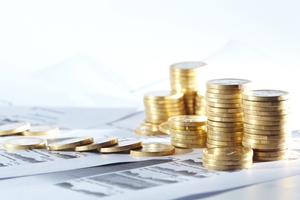 In any industry with rapid growth there is always the chance of financial constraint when subsidies are changed or revoked – and that is exactly what has happened with the Pre-Entry Leave subsidy.
According to Aged and Community Services Australia (ACSA), the cessation of this subsidy will place even more strain on the sector.
Understanding the subsidy  
Under the current arrangement, up to seven days of social leave could be used in an aged care facility as pre-entry leave. Basically, this meant residents seeking a facility could have the necessary time to make arrangements for care without feeling pressured.
The aged care facility being considered by the prospective resident would then receive a subsidy to keep a place vacant for up to seven days.
It could play a significant role in the aged care process – especially for older Australians hesitant to jump into a facility.
What ACSA thinks
The decision hasn't been met warmly by ACSA. Adjunct Professor John G Kelly, the CEO of the organisation, explained that it "goes against the concept of looking after consumers".
He also stated that it is providers who will now have to take this cost on board, reducing the available funds for care and services – critical for elderly Australians.
"It is not fair if the cost is passed to the consumer as the subsidy was introduced to bring a sense of orderliness to what is often a difficult and distressing time," Adjunct Professor Kelly explained.
"The subsidy meant that families and consumers did not have to make an instant decision about care. The Government reduced the basic subsidy to providers in December last year to 30 per cent of the full amount of basic subsidy."
He finished by explaining that the government should take another look at why the subsidy was introduced to begin with – to ensure consumers were not rushed when it came to choosing care.
This change will likely have a substantial number of repercussions this year, impacting a number of older Australians.
Providers will need to ensure that they're aware of this subsidy change and are prepared to deal with the new mode of operations.
What do you think are the biggest opportunities for success in the aged care industry today? Please contact us and let us know!