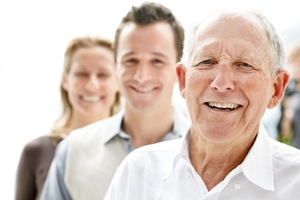 It's no secret that further changes are coming to the aged care sector, but the biggest developments could be just over the horizon. A new generation of wealthier residents will necessitate the need for greater consumer choice and control, significantly changing how facilities are operated.
The aged care sector is no stranger to change, and has been continuously evolving for years. The past two decades especially have seen substantial developments in both availability of information for residents and how facilities are operated.
Aged care providers that understand the coming changes will be in the best possible position to succeed over the next few years.
Incoming aged care developments
Regulations are now ramping up, specifically designed to ensure quality and consumer protection. According a report from Catholic Health Australia (CHA), there are also rising expectations for care quality, as well as a desire for greater transparency.
These changes will necessitate higher financial standards, improved management and clinical competency as well as overall governance.
"As a general rule, service providers with scale will be better placed to manage the changes and the increasing demands on management," the release from CHA stated.
"This does not mean that there is no room for small well-managed operators, including specialist operators, but they are likely to be the exception rather than the rule."
The release went on to explain that there's no clear business model that guarantees success, no perfect "aged care provider of the future" model exists. For each individual provider, circumstances will vary.
Influencing factors
A significant number of factors will influence providers over the next few years, and will require changes to mission objectives. Service history and reputation, along with managerial capability and balance sheet strength, have been estimated as the key areas of required focus.
For providers to ensure a strong financial strategy as changes come to the industry, it's going to be highly important to be aware of sector developments.
What do you think are the biggest opportunities for success in the aged care industry today? Please contact us and let us know!