NEW FEATURES IN MIRUS ADMISSIONS: Product Preference and Inventory Management
September 4, 2020 | Aged Care Management
We are excited to bring you the latest features in Mirus Admissions: Product Preference and Inventory Management.

New features will land on 14/09/2020.

Key benefits:
1. Customer experience: Build a more tailored customer profile including room and unit preferences.
2. Efficiency: Improved transparency around availability of those rooms and or units to ensure your sales team have information they need to match potential customers to a product or service.
3. Real-time: Save you time by providing you with real-time reporting to track maintenance occupancy, and availability.
Product Preferences: How often are you chatting to a potential customer and they are interested in a couple of room or unit types? You now can find the Product Preference option within the Quote and Contract tab in Mirus Admissions: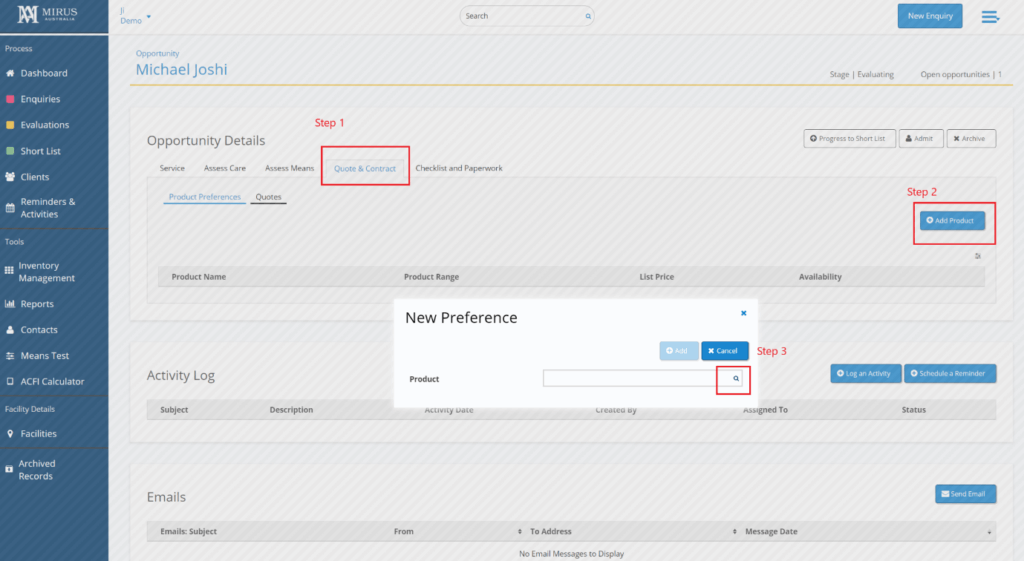 Inventory Management
Many organisations run a weekly report regarding the status of rooms and units. Now Mirus Admissions will help you so that you can track which rooms are available, under maintenance, off-line or occupied. You can find this report on the left-hand menu: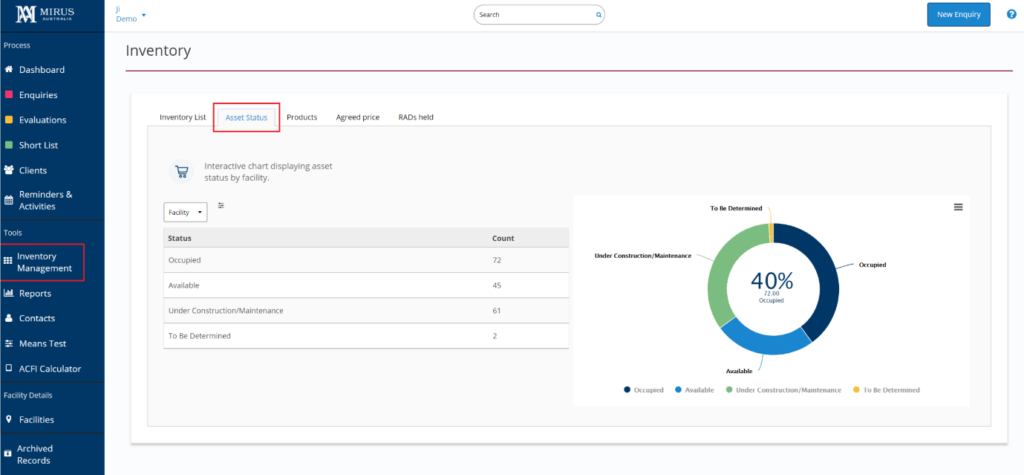 To get set up with your current room or unit status, reach out to us at support@mirusaustralia.com.
Natanya Full is Head of Mirus Admissions at Mirus Australia and with her team, she supports Mirus's clients in building their customer profile, with crystal clear visibility of pipeline and sales activities and focusing on marketing to attract and retain residents and service recipients via Mirus Admissions.
Strength in numbers, Is the short answer. Please get in touch with us to find out more about Mirus Admissions or please connect with Nat via LinkedIn or take our free assessment to understand how future ready your organisation is?