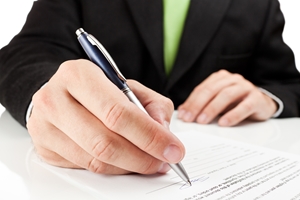 The role of the Age Discrimination Commissioner is one that's highly important to the wellbeing of older Australians, especially those living under the care of others in aged care facilities.
This change comes as Commissioner Susan Ryan also takes on the role of Disability Discrimination Commissioner, following a government decision to not replace Graeme Innes, who performed the role prior. By making the decision to have Susan Ryan perform both roles, it's likely to negatively affect both groups.
Council on the Ageing (COTA) Australia has announced concern with the choice, noting that the commissioner is especially essential due to the policy changes currently being put through in the age and disability sectors.
Ian Yates, the Chief Executive of COTA explained that ageism and disability discrimination are still a major issue within Australia, and commissioner roles need to be kept separate for maximum effectiveness.
"Ageism and age discrimination against any age group should not be acceptable in Australia in the 21st century," Mr Yates said today.
"Older Australians and people with a disability struggle with stereotyping and discrimination every day, they deserve a full time advocate who can stand up for them, supported by full staff teams."
He went on to explain that Susan Ryan has been an especially strong advocate for the wellbeing of older Australians, and a proponent of elderly rights. By having specialist commissioners always ready to tackle their issues, backed by full teams, the levels of discrimination can be kept to a minimum.
"Tackling age discrimination is too big, too urgent and too important to be relegated to a part-time role that will require the Commissioner to daily juggle critical and complex issues.
Addressing the role of the Commissioner will likely become a key topic of discussion in the sector over the next few months, and it will be interesting to see whether any changes are made to the decision.