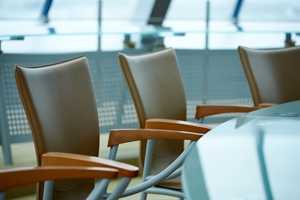 Big changes are on the way in the Australian aged care sector – developments that will have a substantial impact on care facilities this year.
The Home Care Packages adjustments and a move to Consumer Directed Care are both set to come into effect from July 1 2015 – and as such it's important that providers are aware of how these will impact their operations.
Early preparation will enable providers to avoid any financial sustainability issues or problems with regards to facility management.
The 2015 sector briefings
To address the potential issues of significant sector changes, the Department of Social Services (DSS) has announced four sessions held over the course of a single day, in various locations throughout Australia.
Participants will be brought up to speed on exactly what these changes mean and have an opportunity to ask questions. It will take place over eight hours, with four separate sessions within the event covering a different topic.
Session one will cover the Home Care Packages and Consumer Directed Care changes and session two will detail the Department of Human Services (DHS) aged care updates. The second half of the day will cover My Aged Care changes in 2015 (Session three) and the Commonwealth Home Support Programme (Session four).
There is no shortage of sessions for those needing to attend, the information on hand is definitely valuable. The events are being held in every Australian state throughout March, with some extending into early April.
Both aged care providers and those involved in the industry should consider the benefits of attending, especially given the scope of the changes on the way.
What do you think are the biggest opportunities for success in the aged care industry today? Please contact us and let us know!