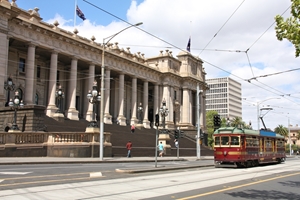 The recent 2014 federal budget announcement was cause for substantial discussion – especially amongst those in the aged care sector.
As the Australian population continues to age with no sign of slowing down, any budget changes in the aged care sector require substantial analysis. One alteration in particular has been welcomed by Aged and Community Services Australia (ACSA) – the $1 billion Workforce Supplement in aged care.
ACSA explained the decision to retain the supplement will ensure funding is fairly and continuously distributed over the next few years. Under the previous legislation, only providers who had measures in place could access it.
Further considerations have been put in place by ACSA to account for the growing aged care sector, as the next few decades are certain to see substantial expansion.
"ACSA has also advocated to the Commission of Audit and directly to Government for aged care funding to be quarantined from any cuts to meet the ever-growing demand for services," said Adj Prof John G Kelly, CEO of ACSA.
"An ongoing 20 per cent increase in the Viability Supplement will mean services will continue to be provided on the ground in many smaller communities. This is vital for the wellbeing of older Australians in environments more difficult to service."
Additional changes have also been welcomed by the ACSA, changes which should ensure quicker access to funding over the next few years.
Still, the ACSA says further challenges remain ahead, especially with regards to sustainable funding in the future.
Aged care providers need to prepare for the coming industry changes, and remain constantly focused on developments. In such a complex area, it's going to be crucial to be keep up with amendments to both aged care financial changes and legislation.