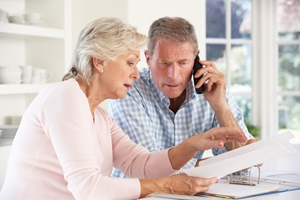 The Commonwealth Home Support Programme is on the way in Victoria, and is set to support the development of an end-to-end aged care system from July 1 2015.
The new program will merge several home care schemes already in operation into a single, streamlined agenda. By doing so, it's hoped that a greater level of maintenance, care, support and respite services for older Australians will be achieved.
As part of the new Commonwealth plan, a paper has been released that outlines the context for its establishment. The paper discusses the current system of home support programs, the challenges the aged care industry faces and the need for reform.
The paper will also take in longer term considerations beyond 2015 – a key area of focus that will be required as the industry continues to grow.
While the Commonwealth plan is set to go ahead, the paper is designed with the intention of seeking feedback from aged care providers, as well as the clients and health professionals involved in the industry.
Following the feedback process, a Commonwealth Home Support Programme Manual will be released later in the year. Feedback from the paper will decide on the direction for the design of the manual.
Once released, the manual will provide a number of details about the home support program, including the responsibilities of aged care providers and the government.
With elderly Australian population growth showing no sign of slowing down, a significant number of older Australians will likely opt for residential aged facilities in place of home support.
Providers should prepare for the coming growth in the industry by carrying out proper benchmarking, and developing sound financial strategies.
What are the biggest challenges facing the aged care sector? We would love to hear your thoughts. Contact us today.