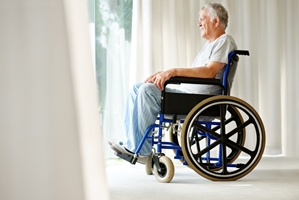 Australia is currently transitioning into an older population – one with a lower ratio of working-age individuals to those over 65.
Preparation is obviously the most effective way to manage this change, and regional governments throughout Australia are now starting to put initiatives in place. In South Australia, the Council On The Ageing (COTA) has welcomed a new initiative designed to make the state friendlier for older people.
Announced by the Weartherill government, the aim is to reconsider the Australian attitude to the growing elderly demographic and establish the state as "the place where you age but you do not grow old – a place where people in their 70s, 80s and 90s maintain meaningful roles working, caring, and volunteering."
COTA Australia Chief Executive Ian Yates explained that Australian society currently tends to marginalise people as they grow older, and therefore the opportunities for these people start to diminish. He noted that the South Australian (SA) government initiative is a way to reverse current ageing trends.
"It is a win-win. Things like access to affordable and appropriate housing, good public transport, pedestrian paths and ramps, safe and well lit recreation spaces and even handrails on steps to public buildings all help older people to be mobile and involved in their communities," he said.
"The benefits for the community are obvious – people are healthier, happier and more likely to give back to families and communities in a wide range of roles."
The elderly population in SA could start to see the benefits of this change over the next few years, if the initiative is successful.
COTA SA Chief Executive Jane Mussared explained that the organisation is looking forward to collaborating with the SA government over the next few years to ensure that a strong example is put in place for the rest of the country – something that is definitely necessary given the changes on the way.
Taking action now is the best course of action to prepare the country for an older population, especially when it comes to providing the necessary care and support.
Aged care providers should also ensure a high level of preparedness through comprehensive financial sustainability strategies.
What do you think are the biggest opportunities for success in the aged care industry today? Please contact us and let us know!