Financial advice changes are good news for elderly Australians
December 9, 2014 | Aged Care Finance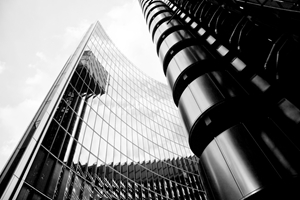 Strong financial management is something is that's important for both aged care providers and elderly Australians. As a result, moves to disallow cutting back financial advice regulation are good news.
Given that elderly Australians depend on sound advice with regards to their finances, poor information could leave many in trouble.
Cutting back on changes
Council On The Ageing (COTA) recently spoke out in November, welcoming a move by Senators aimed at preserving strong financial advice regulation. Stopping these regulation changes early is certainly necessary to financially protect elderly Australians.
CEO of COTA Ian Yates stated that people will be be relieved to hear that these officials had listened to their concerns.
"[It's] a positive step towards securing the right of older people to completely independent financial advice provided in a transparent manner and fully in their best interests," he said.
"A strong, independent financial advice profession has to be required to put the best interests of the client first without any capacity to opt out of that."
He went on to explain that while registration is necessary for financial advisers, and it can play a role in strengthening the system, there's no avoiding the need for legal requirements. These are essentially conditions that mandate advisors act in the best interest of their clients.
"Reducing red tape is sensible but winding back fundamental protections for everyday consumers is not acceptable," he said.
This regulation disallowance is a strong step forward and represents a willingness to take onboard the concerns of elderly Australians.
There's no doubt that as Australia continues to see a growing elderly population, measures to ensure wellbeing will become increasingly critical. By focusing on financially protecting the elderly, they will certainly be in a better financial position.
"No Australian should lose their hard-earned savings from a life of work due to bad financial advice due to conflicted loyalties as their advisor benefits from commissions or other conflicted remuneration," Mr Yates said.
He finished by stating that it was now time to reopen discussions with stakeholders and advocates for the benefit of elderly Australians.
In doing so, older members of the population will be able to receive the financial advice they require without concern for whether or not it's being given in their best interests.
What do you think are the biggest opportunities for success in the aged care industry today? Please contact us and let us know!