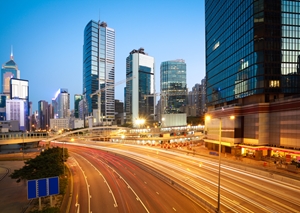 NSW would seem to be a centre of hospital developments, with Byron Hospital progressing and Forbes Hospital allotting the main works tender.
These facilities will prove essential over the next few decades as Australian population grows, providing both specialist and general care to the community. Aged care facilities especially should see the benefits, as residents will have a high level of care close by.
Health Minister Jillian Skinner, along with Member for Dubbo Troy Grant, explained the recent main works tender, and how it's welcome news that Lahey Constructions Pty Ltd will be handling the redevelopment.
"I visited Forbes Hospital just last month and was impressed to see the progress being made on this redevelopment," Mrs Skinner said.
"I was really pleased to see firsthand the refurbishment of the beautiful heritage building and the clearing and early works behind it."
This new clearing will be the site of a new clinical block, something that will prove invaluable in order to provide a high level of care. The developments are expected to be finished by the middle of September this year, following an extensive process that started in early 2014.
"Forbes remains one of the most beautiful hospitals I have visited across the state and I'm pleased to see main works will soon start to upgrade this much-loved facility," Mrs Skinner explained.
The Forbes redevelopment will compromise a significant amount of purpose-built infrastructure and renovation of existing facilities.
The Ambulatory Care treatment centre, Clinical Support Services and Inpatient ware will all receive attention, along with a substantial refurbishment of the heritage building onsite. This will be utilised for office spaces.
What do you think are the biggest opportunities for success in the aged care industry today? Please contact us and let us know!