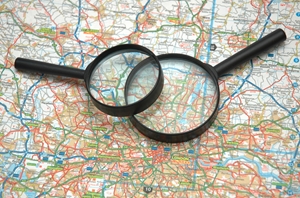 The Australian federal government began a new audit into aged care workforce programs in October – specifically those that are receiving government funding.
This audit is critical to developing an aged care workforce strategy – something that will prove necessary as the need for competent staff continues to climb.
Beginning the audit process
Health Outcomes International was chosen as the firm to lead the audit process, which is currently underway and expected to be completed sometime around the middle of this year.
Sorting out the workforce now, ahead of continued growth, will place the industry on the best possible footing to manage rising populations of Australians over the age of 65 – both within residential facilities and in home care.
The audit should help to solve workforce issues, and provide capable solutions to problems such as the declining workforce ratio.
McCrindle research from 2014 stated that, by 2050, there will be just five workers per retired Australian couple, down from 15 workers per couple in 1970.
Assistant Minister for Social Services Mitch Fifield explained in an interview with Australian Ageing Agenda that this analysis of the workforce will help to identify areas of overlap between aged care and disability workforces, along with synergies and gaps.
The result will be a comprehensive workforce strategy – one that can act as a necessary guide over the next few years as aged care challenges continue to escalate.
"It is anticipated that the stock take will provide an evidence-based foundation for developing an aged care workforce development strategy which can help inform future funding priorities," he said.
Australian Ageing Agenda noted that when compared with other countries in the Organisation for Economic Co-operation and Development (OECD), Australia has traditionally used more limited measures to respond to workforce challenges.
However, these measures will soon need to change if the necessary levels of care are to be available for a rapidly ageing population – one that isn't set to slow down in the next few decades.
The only path now available is assessing the current workforce challenges and taking the appropriate action to ensure both residential facilities and home care services are fully staffed.
What do you think are the biggest opportunities for success in the aged care industry today? Please contact us and let us know!