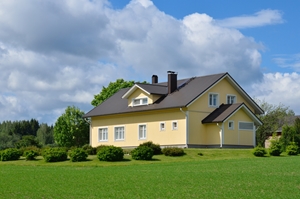 There are no shortage of challenges in the aged care sector, but creating adequate accommodation is certainly among the most important.
While residential aged care facilities offer the highest level of care, in-home accommodation is going to be a necessary area of focus to take the strain off larger facilities in the future.
This, along with a preference to remain in the home as long as possible, is certainly why in-home care packages are growing at around 13 per cent per annum in Australia. This is actually higher than what is being seen in residential care.
This is according to a new release from Corrs, Chambers and Westgarth – an independent legal firm.
The firm explained that the substantial growth can likely be attributed to several factors, which have been detailed below:
Cost-effectiveness
As many elderly Australians are likely aware, moving into a residential aged care facility can be quite expensive. Home care is of course going to be a more attractive option.
With the elderly population on a growth path, home care presents a viable interim option.
Health service advances
As technology continues to advance, it becomes even easier to deliver health services remotely. This means doctors are able to monitor patients in the home without actually being there. In turn, doctors can administer a greater level of services to a large number of people.
Demand for in-home care
For many elderly members of the population, remaining in the home means a sense of freedom and independence, thus causing many to want to remain outside of facilities for as long as possible.
This is likely to be one of the strongest factors driving the growth of in-home care, and it will continue to be with new generations of elderly Australians.
What do you think are the biggest opportunities for success in the aged care industry today? Please contact us and let us know!