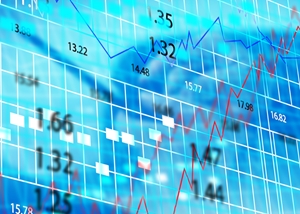 Like many nations across the globe, Australia is currently in the midst of a baby boom, with new research from McCrindle estimating that births are exceeding 315,000 per year.
These births will result in a projected Australian population of 36.8 to 48.3 million by 2061. However, growth alone isn't the only population challenge facing Australia, as the scales are being tipped toward residents over the age of 65.
But what's actually causing this population shift and what can Australia do in response?
Improving longevity through medical innovation
While it may seem difficult to point to a single issue as the cause of the substantial population shift, medical innovation is certainly a primary factor.
Health advancements are pushing how long Australians live more than individual behaviour, according to the McCrindle report, with multiple factors contributing that include:
New and improved health technologies
Stronger public and private health infrastructure
Better treatments for major illnesses like cancer
The report explained that this health system will keep Australians healthily growing older throughout the next few decades.
"With Australians living longer than ever before, there will be an increasing need for procedures and medical intervention, and a growing expectation from the public that these services will continue to be provided," it stated.
Of course, with a population trending toward the elderly there is certainly a requirement for appropriate levels of care – something that Australia will need to address.
Demand and supply
Aged care is essential for the wellbeing of the elderly – and it's only going to grow in importance with an expanding number of people over 65.
Without adequate care places for the ageing population, there is certainly the chance of sub-standard living for many elderly Australians.
Aged care providers stand in a primary position to deliver the necessary accommodation and support, but facilities will need to be expanded and new operations opened.
Of course, the need for new and expanded facilities points to another key issue – the declining ratio of aged care staff to retirees.
McCrindle predicts that Australia will need to add 77,976 workers to the aged care workforce over the next 10 years, while also replacing the 668 workers that retire each month.
It's certainly a challenge, and one that's going to need to be addressed in the near future.
What do you think are the biggest opportunities for success in the aged care industry today? Please contact us and let us know!