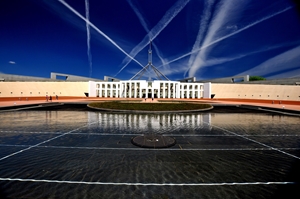 Every aged care provider no doubt understands the constant burden of regulation, and how it can often get in the way of providing the highest possible level of care to residents.
The issue of high regulation costs will only be compounded with expanding resident numbers, and immediate action is required. In response, the government instituted the South Australian Innovation Hub (the Hub) trial, along with several aged care industry bodies and the community.
While it may take time to see the results of this new effort, given the trial is taking place over the next 12 months, success could mean benefits for the wider aged care sector.
Upholding the standard of care
The high cost of regulation can impede innovation within aged care facilities, subsequently resulting in a lower level of care for residents. If the trial manages to be successful, providers throughout Australia will benefit from lower regulatory burdens, and find it easier to place focus on safety and well-being within homes.
"Less regulation is anticipated to support an expansion in innovative models of care and services. The Hub trial is aimed at benefiting older people and their families as well as aged care providers," The Department of Social Services release explained.
Of course, there are safety nets to ensure the standard of care is upheld even with lower interference.
"This recognises there needs to be a healthy balance between regulatory safeguards and support for innovative quality aged care services."
The aged care providers' boards are set to play a key role in upholding this level of care, by actively supporting the involvement of consumers in their services throughout the trial. This is according to Minister for Social Services Kevin Andrews.
Benefiting the wider aged care sector
Upon completion of the Hub trial in late 2015, it's going to be necessary to comprehensibly assess the benefits of the undertaking. This will help to provide a clear roadmap for how the Hub initiatives can be applied to the wider aged care sector.
Below, some of the most appropriate initiatives for the industry have been outlined.
Audit eligibility: If the trial is successful, providers could find themselves eligible for fewer government audits.
Accreditation standards: This can often be a complicated area for many providers to navigate, but there could be less complicated assessments of the standards.
Service delivery: Regulatory burdens can be a roadblock to care innovation, and any reduction here will mean opportunities to develop innovative new practices.
There's no telling what results this Hub trial will yield, but if successful the aged care sector as a whole could find operations easier.