Introducing Mirus team player, resident problem solver & aspiring chef, Joyce Boon.
August 8, 2018 | Aged Care Management

Joyce is a glass-half-full person, her motto is… "Aim for the sky, if you fall, you fall on the clouds".
She has been a trusted Workforce consultant at Mirus Australia for the past two years. Putting her problem-solving skills to use, she is part of a team that offers expertise and technology to find easier and better ways to manage workforce related issues in aged care.
Joyce also appreciates the supportive team culture at Mirus – in busy times she knows that she can rely on the support and guidance of her colleagues.
The Mirus culture is what she feels is responsible for the company's growth. The support and collaborative efforts of the team all working towards common results and achievements, which are quickly translated to customers.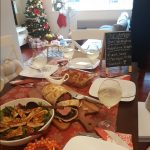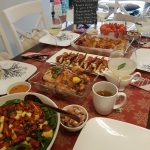 When away from work, Joyce's passion is anything to do with food. She LOVES cooking and preparing exquisite dishes for family and friends, trying new cuisines and exploring new cafes and restaurants.
Originally from Malaysia, Joyce studied Economics at the University College of London for three years. On her return home, she worked at Ernst & Young in a team that developed the National Transportation Strategy of Malaysia. She also had the honour of being an MC at the E&Y Asian Summit for a room of 2000 people.
She came to Australia to study an MBA from Macquarie Graduate School of Management which she completed last year, the same year that she started at Mirus.
Joyce is inspired daily by measuring how little steps can bring big benefits to an individual or an organisation, and also by mentoring and helping others to achieve outstanding results.
She is fully engaged with Mirus motto of #makingagedcarebetter. She sees it happening every day – transforming the lives of residents as well as ensuring a better environment for the people working in the aged care industry and ultimately, the people that they care for.