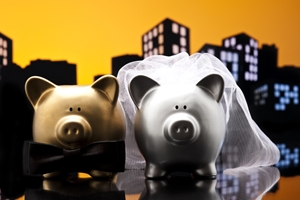 There's no denying the fact that the aged care industry will grow over the next few years, in turn with the ageing Australian population. To effectively care for the increasing number of elderly Australians, having the right finance packages in place will be essential.
Dementia sufferers especially require a high level of financial support, and according to Leading Age Services Australia (LASA), this has been jeopardised. At the beginning of this month, the Dementia and Severe Behaviours Supplement was ceased.
CEO of LASA Charles Wurf explained the necessity of the support, and how there's not yet been an announcement of an appropriate funding replacement,
"With an ageing population, and with resources continually being stretched, the blunt cessation of this support, without replacement, has led to much frustration, anxiety, and anger among those who each day provide care to older Australians," Mr Wurf said.
This supplement was certainly an essential consideration for many aged care providers, as it would have provided much-needed support over the next few years. It was basically designed to provide additional financial assistance to providers caring for residents with severe behavioural and psychological symptoms of dementia.
Mr Wurf explained that commentary in July dealt with the decision to cancel the supplement, and the effects this would likely have on the sector.
"While this has demonstrated the frustration, the anxiety, and the anger this decision has caused, it should neither distract policy makers nor age service providers from the real and urgent need for a sustainable mechanism of support for this vital care," he explained.
It's possible a replacement will be announced at some point in the near future, though providers will certainly be anxious to hear an answer soon. With the sector continuing to grow, having any form of financial aid will be essential – especially when caring for residents with specific needs.