National Dementia Congress an important consideration for providers
January 20, 2015 | Aged Care Management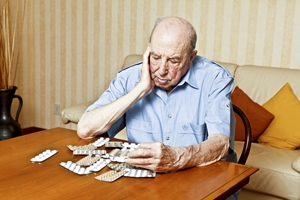 With a total population of nearly 24 million people, and around 342,000 of those living with dementia, Australia needs to start addressing what's needed for care.
It's certainly not the only illness that presents a problem to Australia, but it's one that aged care providers can prepare for now, ahead of rising numbers.
Also of note is the fact that dementia is now the greatest cause of disability, ahead of every other illness, in Australians over the age of 65.
How dementia is impacting Australia
Aside from the statistics noted above, dementia presents a host of additional issues, and they'll continue well into the future.
In terms of staff, the country currently faces a shortage of over 150,000 paid and unpaid carers by 2029. Total spending (aged care and direct health) was over $4.9 billion from 2009-10.
What's more, by 2060 the illness is set to see spending balloon – expanding beyond every other health condition in Australia. Expenditure will rise to around $83 billion in 2006-07 dollars. Dementia funding for care will also account for around 11 per cent of aged care and health spending.
While dementia may seem like an unmanageable problem, it could prove to be far less severe with the appropriate preparation. This will mean providers preparing the necessary accommodation, and better understanding the care needs of elderly dementia patients.
Preparation can also be kick started through the use of events like the National Dementia Congress.
National Dementia Congress
Understanding is certainly critical for the treatment and management of any illness, and the National Dementia Congress is the one of the best options for providers needing to learn about the illness.
The event, which is set to take place in late February 2015, takes providers through a number of topic areas, including:
Research advances in the field of dementia.
What happens to people during dementia.
Care challenges.
The steps for providers to take following patient diagnosis.
The event takes place over two days, and it's certainly a good opportunity for age care providers, carers and other health professionals to better understand dementia.
The issue of dementia won't be solved overnight, but with a focus on understanding and putting the appropriate facilities in place it will be more easily managed.
What do you think are the biggest opportunities for success in the aged care industry today? Please contact us and let us know!