NEW! features now available: Mirus Metrics
October 6, 2023 | Mirus Metrics

By Tyler Fisher, Data Scientist
Mirus Metrics now offers new and insightful Business Intelligence based on a complete AN-ACC dataset beyond just Medicare claims. Analysis of Medicare claim data alone is only half the story. Providers must have visibility of the internal assessment activity of their care assessment teams as well as understanding the capacity for the current claim profile to dial up or down to align to a care target or optimal margin.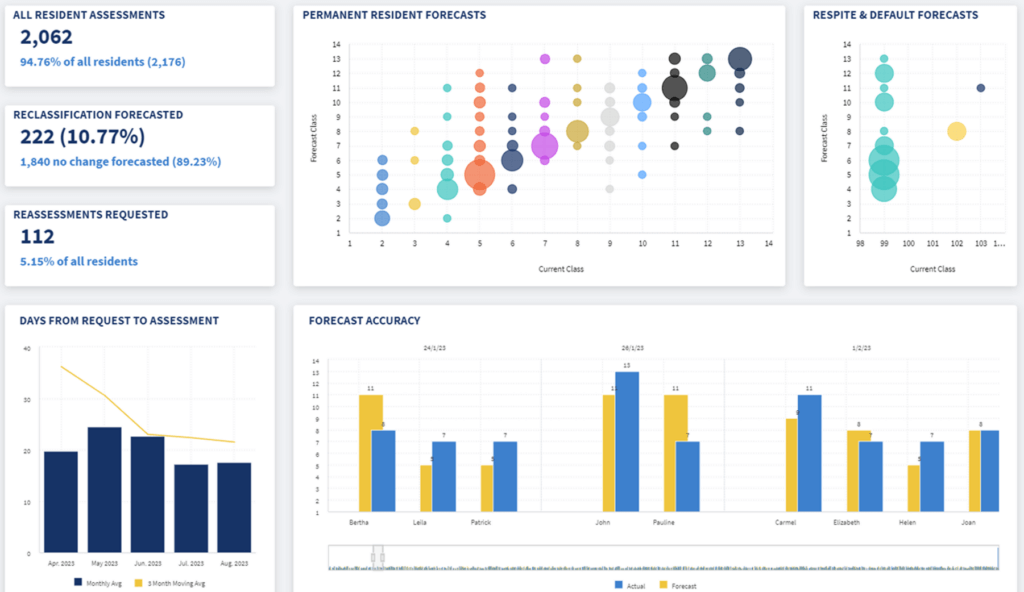 Care planning and case conferencing should result in a predicted AN-ACC classification that can either validate the active paid claim or determine the potential for the claim to be increased or decreased. The volume of activity is an important performance measure to ensure that the understanding of care requirements is current. Further to the total proportion of residents who have been assessed internally should be drilled into what proportion can move higher, lower or show no change as well as what reassessment have already been requested and are pending AMO action.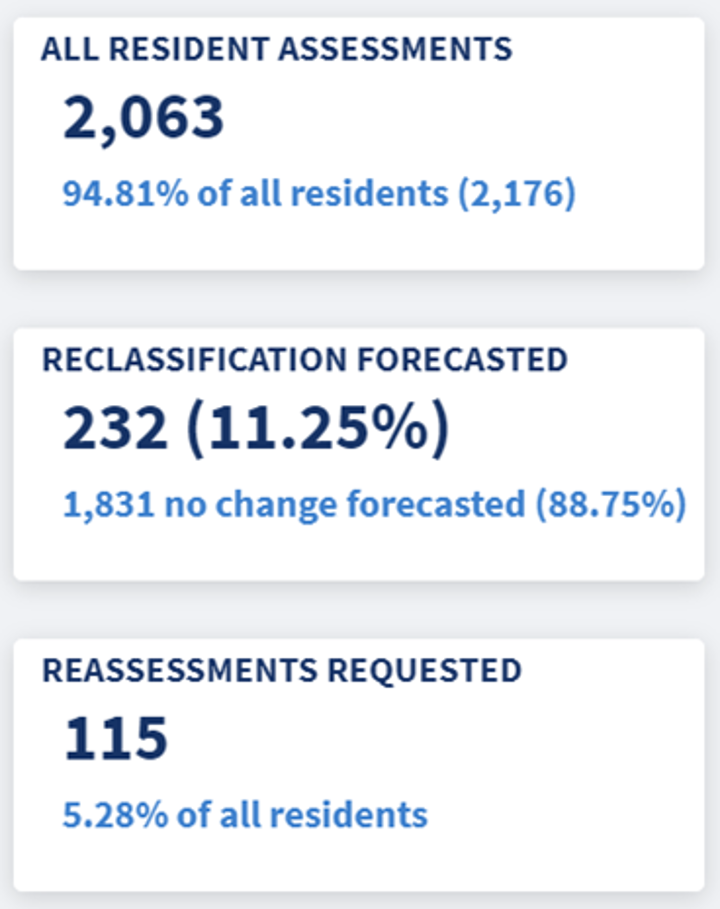 Because reassessment requests can take several weeks, or even months, before the AMO completes the assessment providers must roster and plan based on a presumed outcome as the new assessment will be backdated to the date of request. This means business decisions rely on the accuracy of predicted outcomes, therefor reporting on this accuracy is a key performance measure. Visibility of this accuracy can support decisions around whether to seek a reconsideration or where an how to upskill our internal AN-ACC assessment understanding.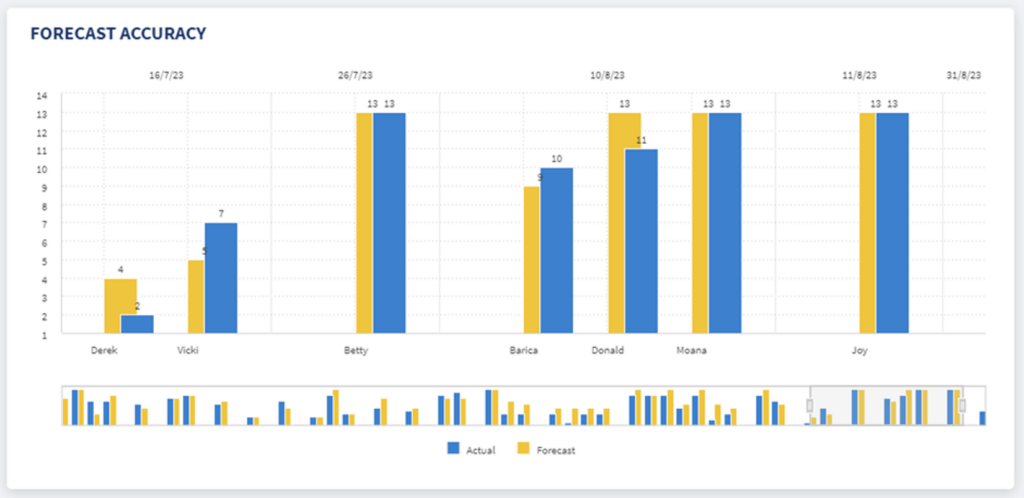 Analysing the time it takes for AMOs to action reassessment requests allows providers to understand how long they must account for active claims in Medicare to be amended to a predicted value because they know it will change once reassessed and backdated.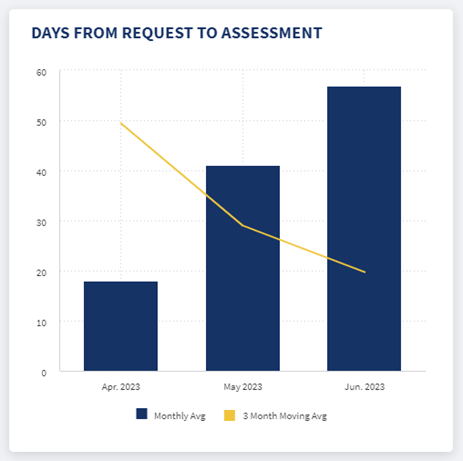 Coming up next will be on-demand reporting and custom report creation. We understand the importance of downloading datasets based on certain criteria that support AN-ACC claim management so we have defined a number of these data download reports that are available on demand.
We will also bring in MyAgedCare data on star ratings and room pricing to population additional on-demand dashboards that provide insight and analysis to support business management.
If you would like to learn more about Mirus Metrics, contact us today.