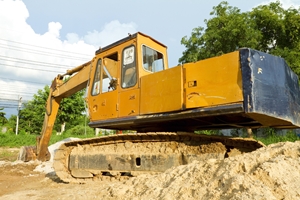 There's no room for complacency in the healthcare sector, especially with such significant demand from the population.
In Australia's largest populated state, NSW, health is a key focus of the government, with several exciting developments announced in November. Let's explore two of the most recent hospital projects in the eastern state and the role they'll likely play over the long term.
Paving the way at Byron Central Hospital
Byron Hospital is shaping up to be a key piece in the overall health strategy of Ballina and NSW – especially given the substantial $80 million investment.
Bulldozers began excavations for construction earlier this month, following a protracted development and deliberation period.
Health Minister Jillian Skinner explained how work is now well underway for the hospital, which is set to improve local healthcare by providing free care for public patients.
"[We're] committed to ensuring regional communities have access to first-class health care closer to home. The new Byron Central Hospital will deliver this and much more," Mrs Skinner said.
Emergency department upgrades in Murwillumbah
In Murwillumbah, hospital developments are significantly further ahead. Mrs Skinner was again on hand to officially open an upgrade to the emergency department at Murwillumbah hospital.
This department is now 60 per cent larger thanks to the redevelopment, with a new resuscitation area and acute observation bays added.
Other stages of the development have delivered a new ambulatory care entrance and a triage area.
"At the opening of stages one and two in April, I was delighted to announce $450,000 in additional funding to complete the final stage of this emergency department upgrade," Mrs Skinner said.
"It's wonderful to be back at Murwillumbah Hospital to see this upgrade complete for the benefit of staff and local patients."
What do these developments mean for NSW?
Health care is critical link in the chain of support services required for aged care – a sector that's showing no sign of slowing expansion any time soon.
To effectively care for a rising number of elderly NSW residents, a focus on healthcare is critical. This means not just residential aged care facilities, but advanced hospitals staffed with capable professionals.
NSW is certainly attuned to the changing nature of the population and these hospitals will prove instrumental – for both younger and older Australians.
What do you think are the biggest opportunities for success in the aged care industry today? Please contact us and let us know!