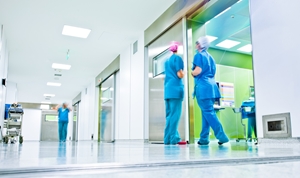 New data released on September 4 has shown that NSW is now treating higher patient volumes at a faster rate than ever before as hospitals continue to drive improvements across departments.
A strong public health sector is a necessity for every country, especially those with growing and ageing populations such as Australia. Being able to provide all necessary care quickly and efficiently ensures far smoother operations.
"Demand for hospital services continues to grow and it is the innovation and inspired work being done on the frontline which is ensuring patients are receiving quality, timely health care," said Health Minister Jillian Skinner.
The recent Bureau of Health Information Quarterly Report highlighted the fact that NSW public hospitals are now providing a high level of care faster than before.
Statistics were drawn from April to June of this year, where there were 451,594 patients admitted to NSW hospitals. This is around 9,000 more than the same time last year.
Aged care facilities will likely depend on a capable public health system over the next few years, especially hospitals that can supply care quickly and capably. These hospitals will ensure residents are given the appropriate care in a timely manner, without the need for prolonged waiting lists.
In many cases, older Australians can find it difficult to wait for necessary surgeries, and improved public care will be invaluable.
Improving emergency departments
Emergency departments are essential for providing care following an accident, and NSW has been focusing on speeding up care over the past year.
Fairfield Hospital, for example, can now treat 83 per cent of patients within four hours, a 12 per cent improvement from the same period last year.
Dubbo Hospital is now able to treat 71 per cent of patients within four hours, which is a 14 per cent increase from last year.
"600,962 patients visited NSW public hospital emergency departments during the quarter, a three per cent jump on the same time in 2013," the Minister explained.
The level of care will certainly continue to improve in the near future, as hospitals expand both patient capacity and the speed with which surgeries and treatment can be supplied.
An ageing population could place strain on hospitals, but taking the time to speed the care and emergency processes now is certain to be the best approach for the public health sector.
Mrs Skinner expressed her gratitude for the work medical professionals had demonstrated over the past year.
"These results are testament to the hard work of doctors, nurses, allied health professionals and hospital staff and I thank them for their dedication to caring for patients across the state."
What do you think are the biggest opportunities for success in the aged care industry today? Please contact us and let us know!