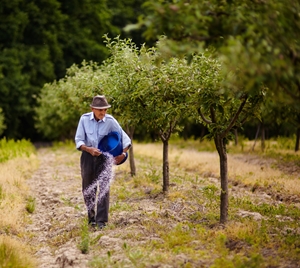 Cities may seem to be the centre of attention when it comes to health developments, but rural Australia needs to remain a key area of focus – especially with the coming population expansion.
With an ever-increasing elderly population, there's a definite need for health care services designed solely to meet the needs of those living beyond the city limits.
In NSW, the Ministry of Health is taking action, and the National Rural Health Alliance (NRHA) is providing country-wide support.
A comprehensive (and necessary) framework
To better meet the health needs of rural and regional Australians, Health Minister Jillian Skinner launched the NSW Rural Health Plan on 7 November.
This new framework is designed to guide health services located outside of major population centres to ensure they're continually able to deliver adequate health services to remote Australians.
"The plan demonstrates the need to focus on integration, information and infrastructure to enhance the health services in rural communities," Mrs Skinner explained.
It's important to assess the applications of this framework and understand the ramifications for those living in aged care.
Elderly Australians now won't have to make long trips to receive medical care, and there will certainly be opportunities for medical professionals to provide onsite care directly within homes.
"The Rural Health Plan will strengthen the capacity of NSW rural health services to provide connected and seamless care, as close to home as possible for people in rural communities," Ms Skinner said.
The role of the NRHA
Taking a broader focus, the NRHA is an alliance comprising 37 member bodies across the country, such as health professional organisations, service providers and consumer groups.
This alliance is designed to represent the health needs of remote Australians by developing strong partnerships and bringing greater equity and health care access to rural members of the population.
The NRHA website explains that there are "many and varied determinants of health", and work will continue to improve it in rural areas.
In effect, the goals are similar to that of the Rural Health Plan, but applied to a wider portion of the population.
As the population of Australia swells and the ratio of elderly to younger members climbs, focusing on health is essential. Ignoring the coming demand could leave current facilities over capacity and health resources severely lacking.
Such an outcome cannot be allowed, as it could mean significantly inadequate health coverage.
What do you think are the biggest opportunities for success in the aged care industry today? Please contact us and let us know!