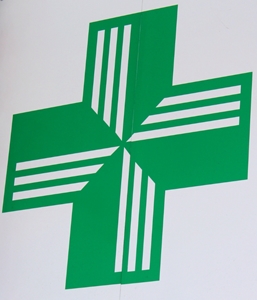 A new communications project has recently been announced by the The Pharmacy Guild of Australia, designed specifically to help Australians understand the value of a local pharmacist.
These professionals are often overlooked when it comes to asking for prescription or health advice – something the Guild is targeting as part of a television and web-based campaign.
"The value that community pharmacies bring to the health care sector in Australia is truly exceptional," said National President of the Guild George Tambassis.
"Working as a team, pharmacies become integrated parts of their community, delivering vital services that reach far beyond the traditional role of dispensing medicines."
He went on to explain that many Australians are often surprised at the capabilities of local pharmacies, such as their ability to assist in matters where someone would usually seek the help of a doctor.
There are currently over 5400 pharmacies in Australia that are able to offer comprehensive knowledge and support for Australians. This information is often provided free of charge – something that's no doubt appreciated by budget-constrained older Australians in aged care facilities.
This new campaign is being funded by the both the Pharmacy Guild and through the support of the wider community pharmacy industry. Mr Tambassis stated that this sector understands the importance of informing the community about the role of local pharmacies in Australia.
Over the next few months, the efforts of the campaign should become clear. There's certainly no denying the value of having capable pharmaceutical professionals on hand for Australians – especially with the population continuing to age.
"Now it is time to let everybody know how much more we can do," said George Tambassis.
What do you think are the biggest opportunities for success in the aged care industry today? Please contact us and let us know!