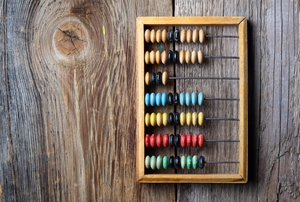 Aged care is one industry where staff need to have a high level of training and skill in order to deliver the necessary levels of care, but the workforce could be lacking in some areas.
The South Australian Government sought to better understand the state of the workforce in a new report. The results were surprising. Nearly 50 per cent of care providers stated that fewer than half of Certificate III in Aged Care graduates actually had the necessary skills to be employed in an aged care facility.
A substantial 103 aged care employers noted that poor English, little work experience and not being fit for the industry were the primary reasons for graduates being rejected. Australian Ageing Agenda reported on the issue earlier this month.
"Employers report that a significant number of graduates they interview are not suitable for employment at their worksite and there are providers from whom they will not recruit graduates," the report explained.
Workforce issues and what employers recommend
Graduate performance is a serious issue, as the aged care industry cannot afford to face a shortage of skilled workers – especially with the sector set to face massive growth over the next few decades.
Obviously, staff training issues need to be addressed within the next few years if providers are going to meet demand for care – but this could take some time to rectify.
Fortunately, aged care providers have come forward with possible courses of action to improve the quality of Certificate III training. They explained that students should have more time during the training to develop practical skills (those used every day while on the job) and have to take part in a four week work placement at minimum.
In addition, courses need to identify whether students can actually develop the correct qualities to perform well in the aged care sector, given the personal nature of the industry. This is an area that cannot be overlooked, as workers will be caring for the elderly on a daily basis – something that requires the right mindset.
Issues like staff training can no longer be put on the back burner, and need to be the centre of attention as resident numbers keep growing. Only with a population of highly trained workers with the right personal attributes can aged care growth be managed effectively.
What do you think are the biggest opportunities for success in the aged care industry today? Please contact us and let us know!