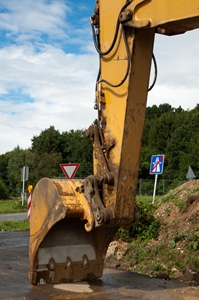 Southern Cross Care (SCC) recently announced plans to construct a new aged care facility in Mount Barker, South Australia – a move that will prove crucial as the population grows.
This new 80 bed facility will cost $25 million to develop, and include 80 beds. The design is currently set to provide both residential accommodation and overnight respite options, along with a fully-fledged retirement village.
The entire complex is being developed adjacent to the Mount Barker Primary School, and construction is already underway. In fact, the turning of the sod ceremony took place on 17 October of this year.
Andrew Larpent, the chief executive of SCC recently outlined how this new development will prove to be crucial for easing aged care demand in the Adelaide Hills region. He noted how this will include respite services.
"It is aligned with our philosophy to assist older people to live well in a place they call home and where they are connected to relationships, activities and communities that have meaning for them," he said.
Mr Larpent also detailed the design of the facility, and other actions SCC was taking as part of the development.
"The centre has been designed specifically with the needs of older people in mind. It will feature small groupings of residents and an allied health centre, and we engaged a team of experts to help us create a dementia-friendly design."
It's expected that 100 jobs will be created through the opening of this new facility, and recruiting will begin in the second half of next year.
Construction has commenced, and the facility should be opened in time to meet swelling aged care growth. New facilities will continue to be a necessity as accommodation demands climb.
What do you think are the biggest opportunities for success in the aged care industry today? Please contact us and let us know!