South Australia reducing administrative burdens by cutting down red tape
October 28, 2014 | Aged Care Management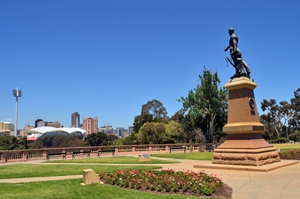 With aged care facilities expected to see significant growth in the near future, it's going to be essential to ensure they can function effectively – without heavy administrative burdens.
South Australia is taking the lead through what's being called the 'South Australian Innovation Hub trial', an effort designed to promote innovation and deliver higher quality aged care to the elderly.
Understanding the trial
This trial was put in place by the Australian government, along with a small group of aged care providers within the state. The government hopes that by reducing administrative burdens on these providers, they will be able to deliver more effective and innovative care. This could prove useful in dealing with growth in the sector.
"In return for less regulation, providers are expected to increase consumer engagement and focus on innovation and delivering quality care to consumers," the Department of Social Services explained.
There are safety nets in place, however, to ensure that even throughout the trial elderly Australians continue to receive high-quality care. This entire red tape reduction plan is part of the larger government initiative to reduce the cost of regulation by $1 billion per year.
How the trial will help Australians
While it may seem that consumers are only indirectly benefited by this trial, there's actually a substantial focus on improving how providers and consumers work together. Part of this trial will give consumers many more opportunities to be directly consulted about their care.
Residents taking part in the trial are also being prompted to provide feedback, which should go some ways toward identifying any areas that require improvement.
Overall, a large focus of the trial is on bettering communication between providers, the government and consumers, creating a stronger understanding of the key issues within facilities.
"A smaller group of providers allows the trial to more easily identify benefits, costs and risks of the initiative. This will enable the Hub participants to share experiences and learn from each other during the trial," the DSS outlined.
Looking ahead
Following 12 months of the trial, an evaluation will be used to comprehensively assess the effect on those receiving care. In addition, providers and consumers will be asked to give feedback for analysis, prior to further decision making.
If it's successful, the DSS says the approach could be opened to other providers.
With such strong growth predicted in the elderly population in the near future, these innovative endeavours will be highly important.